Community Engagement
Communities surrounding the power plants are the important stakeholders for the Company's operations because they have received both positive and negative impacts throughout the project's life cycle. Consequently, the community's acceptance is a significant factor to consider whether the project will be successful and able to operate or not.
Establishing the community engagement's procedures and community's opinion acceptance since the beginning of the project can therefore create information communication, understanding and good relationship between the company and communities. In addition, all information received from community engagement at the project's beginning stage is collected and used for a project design, a decision making and possible impacts monitoring during the project's operation. The Company has collected and considered all comments receiving from the communities engagement and opinion hearing throughout the project's life cycle, to improve its operations and to seek opportunities to work with the local communities for the engagement and sustainable development. This is a key success factor for establishing acceptance and good relationships throughout the project's life cycle.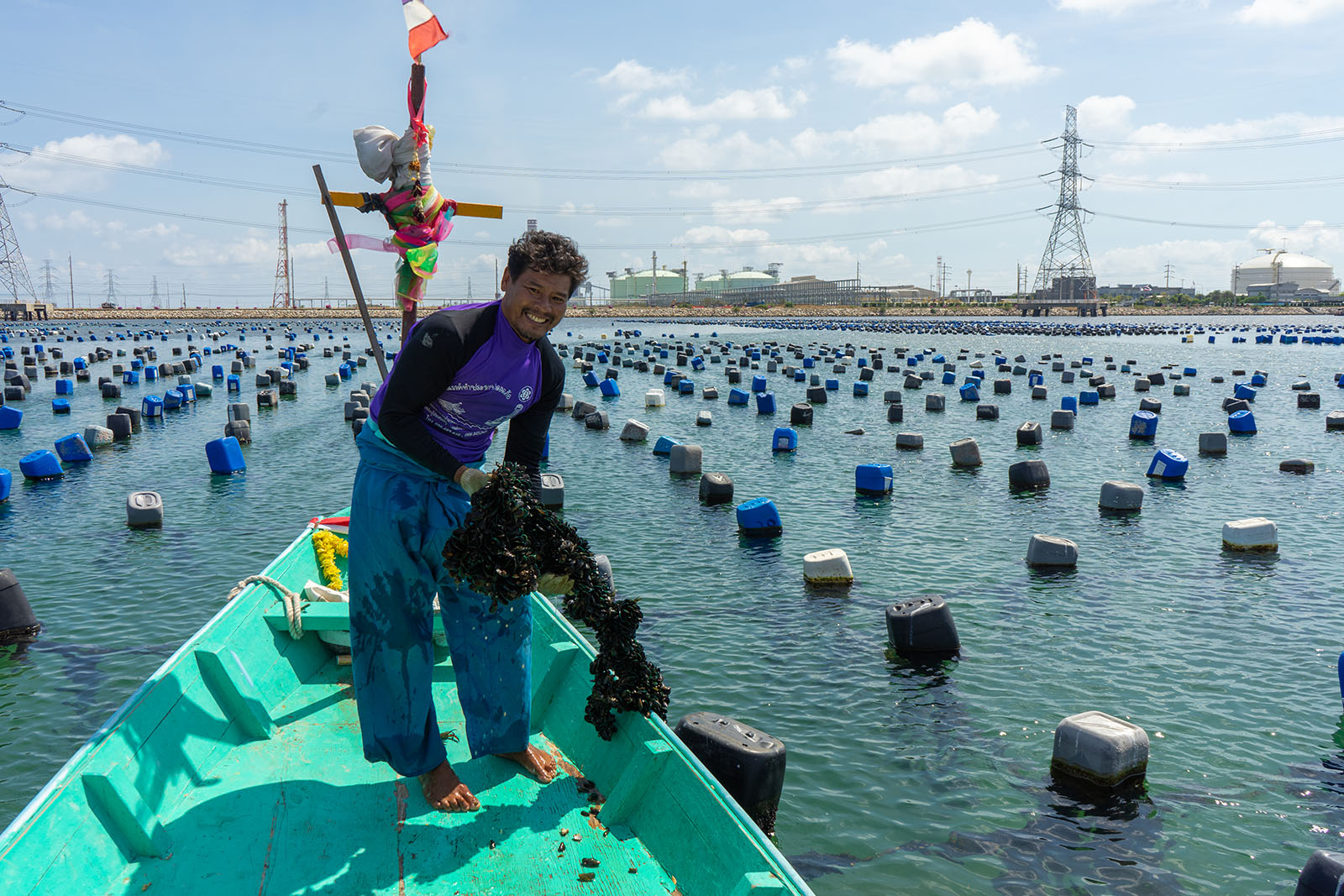 The Company has established the community engagement through the stakeholder analysis procedures, dividing into directly and indirectly affected groups as well as beneficiaries since conducting a study. The procedures start from receiving comments and concerns, designing a project, and establishing proper measures to decrease social and environmental impacts for each area. Generally, the project will classify stakeholders based on impact levels. The classification may differ from locations and regulations of each country.
Afterwards, the Company will assign a direct responsible function to create community engagement in order to develop an appropriate and sufficient operational plan for each community, covering a vulnerable group such as persons unable to protect their rights or have no freedom to make a decision like children, the elderly, refugees, and native people.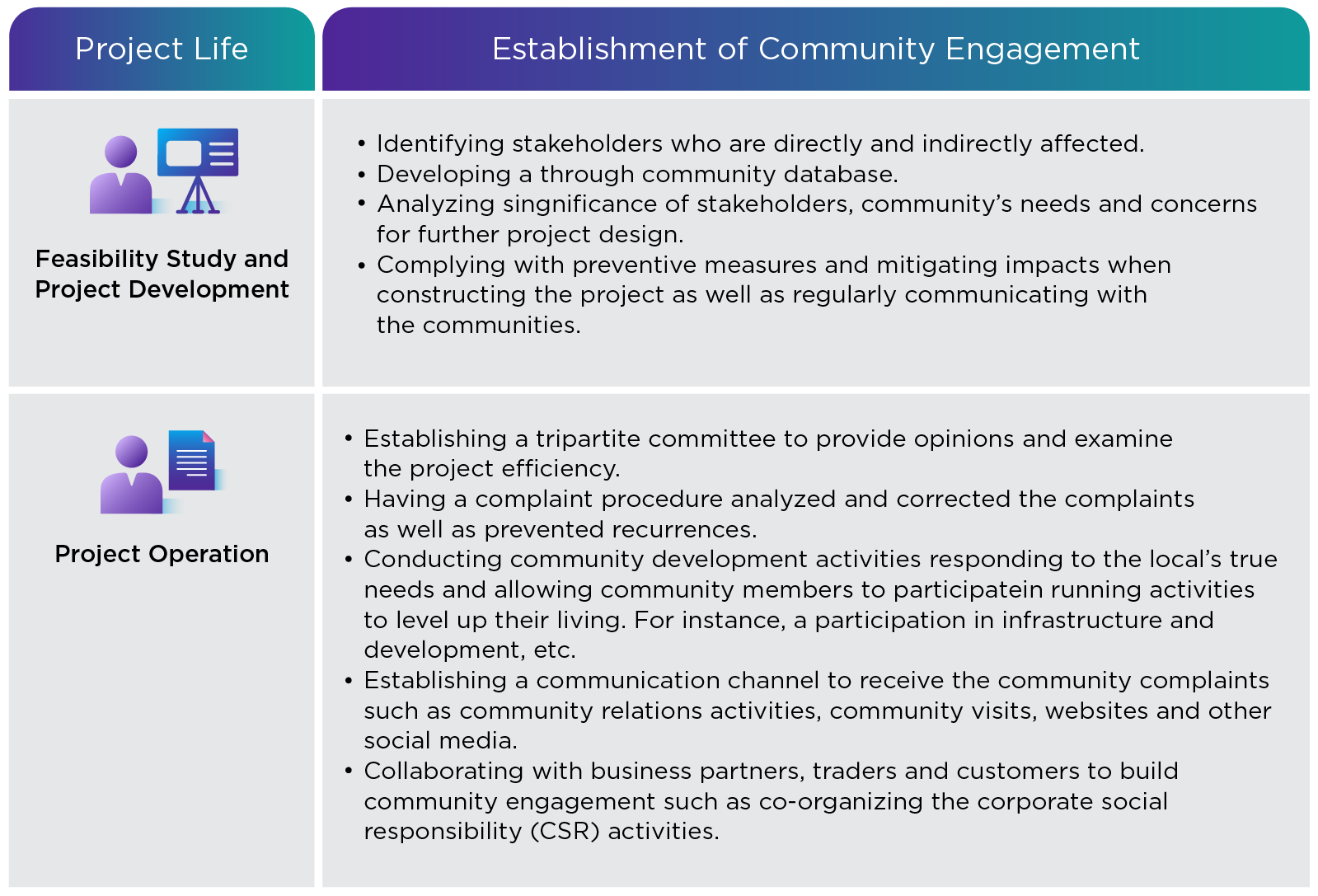 Indigenous People Engagement
The Company has placed great importance on respecting human rights and indigenous people engagement, although there is none of indigenous people staying in most of the company operation. The Company has to study and gain better understanding at the feasibility study stage so that the project can operate smoothly and will not affect ways of life and cultures of these native people. The Company has also put emphasis on cultural conservation, fair quality of life promotion such as public health and education, promotion of native products, and providing more job opportunities compared to people from other regions.
Stakeholder Engagement Standard
Performance