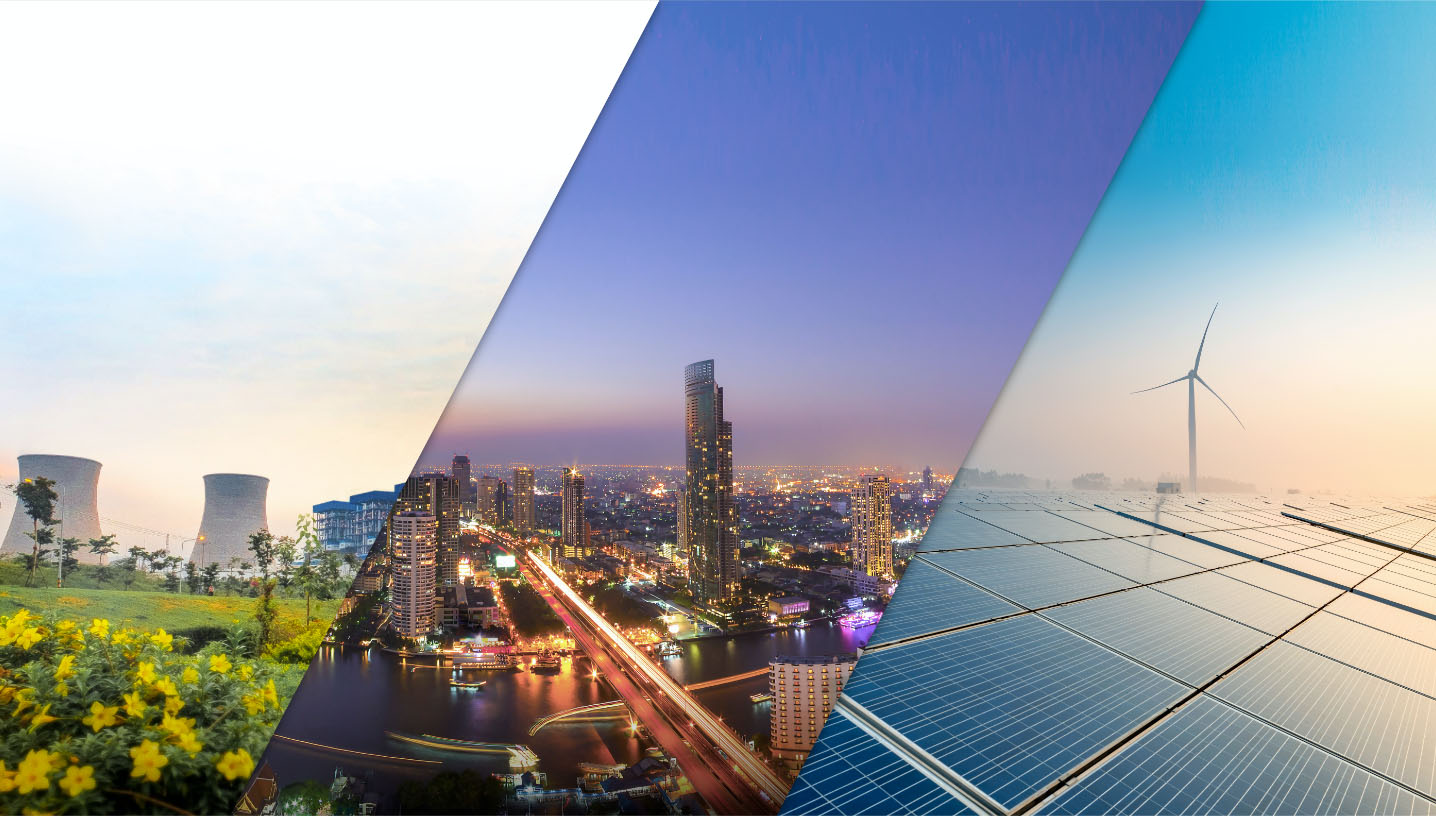 Banpu Power Public Company Limited (BPP) is a subsidiary of Banpu Public Company Limited that was established in 1996 and listed on the Stock Exchange of Thailand (SET) in 2016. The Company produces and distributes electricity from thermal power generation and renewable power generation in the Asia-Pacific region, including Thailand, Lao PDR, China, Japan, Vietnam, Indonesia, Australia and the U.S.
For more than 20 years, Banpu Power has continuously and sustainably expanded its business both in terms of investment and management of power generation. With expertise from the team at Banpu Power combined with strong synergy within Banpu Group regarding business management and operation, Banpu Power strives to accomplish its full potential while studying and developing an array of innovations to produce electricity in a more efficient way. Under its Greener & Smarter strategy, the Company corporates High Efficiency, Low Emissions (HELE) technologies to respond to the needs of consumers, communities, society and environment, paving the way for Banpu Power to become a leading producer and distributor of electricity in the region.
Today, Banpu Power has a total of 42 power plants and projects, achieving COD with a total equity-based power generation capacity of 3,161 MWe. While the projects in development are expected to achieve COD with a total equity-based power generation capacity of 176 MW. The Company aims to reach the targeted capacity of 5,300 MWe including 800 MW renewable energy by 2025.