Sustainability Awards
Sustainability Recognition
In 2022, Banpu Power has achieved in environmental, social and governance (ESG) operations including:
Having been selected as a member of the Sustainability Yearbook, organized by S&P Global which has assessed companies' ESG performances across the world.

Receiving the Commended Sustainability Awards from the Stock Exchange of Thailand.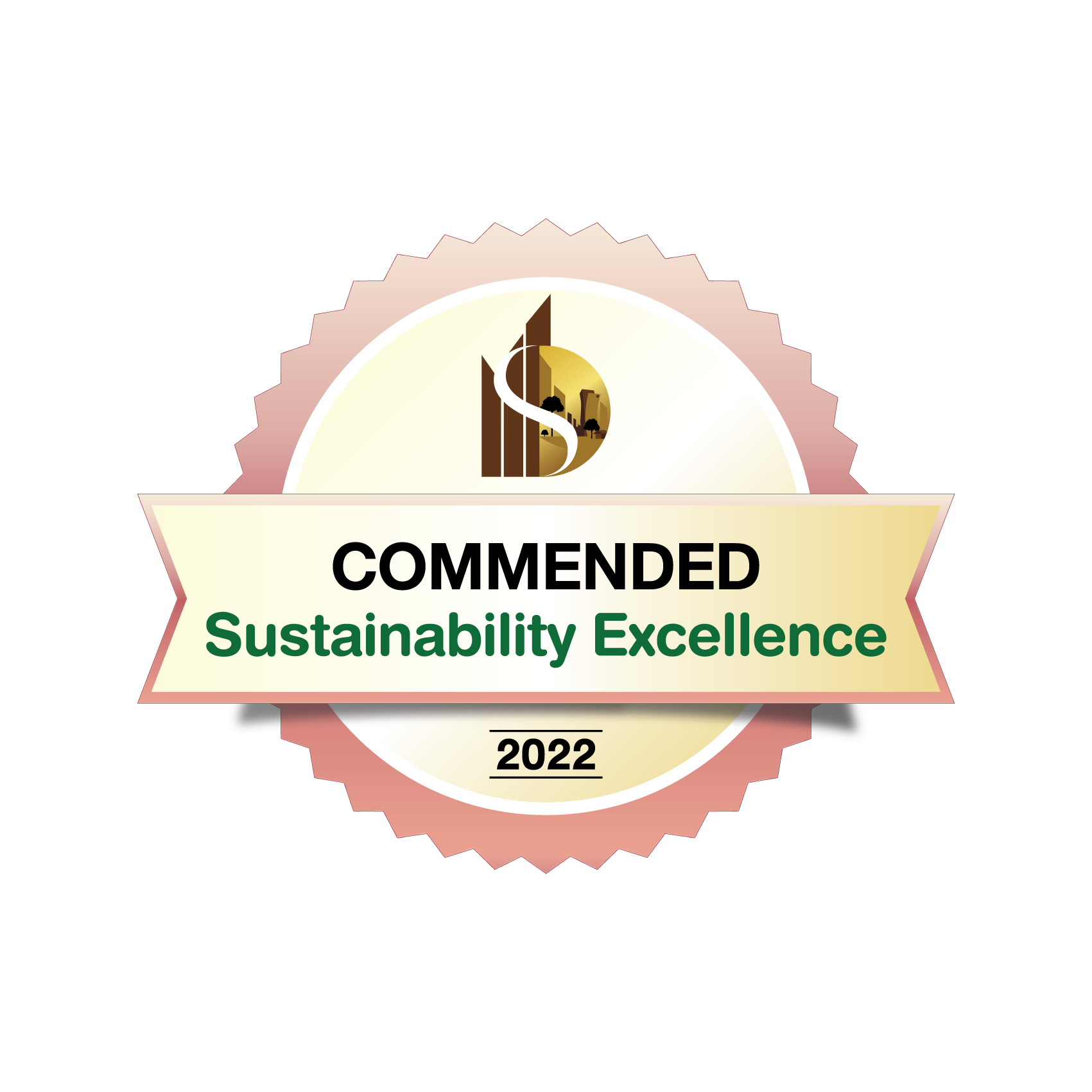 Having been selected and included in a list of Thailand Sustainability Investment (THSI) from the stock Exchange of Thailand for 5th consecutive years.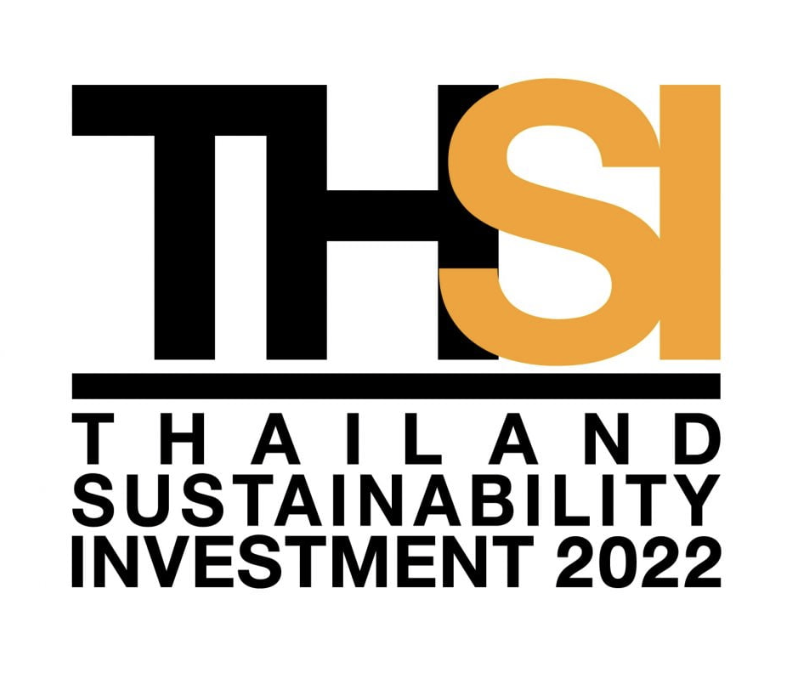 These reflect the Company's commitment to social and environmental responsibility, including managing business in accordance with the good governance principle in all countries where we continuously operate. It can also ensure confidence among investors and stakeholders in operating the business sustainably following the Company's vision.
Thailand
| Year | Category | Achievement | Issued by |
| --- | --- | --- | --- |
| 2022 | ESG | Received Commended Sustainability Awards in the THB 30- 100 billion market capitalization category | Stock Exchange Thailand |
| 2022 | ESG | Listed in Thailand Sustainability Investment (THSI) since 2018 | Stock Exchange Thailand |
| 2022 | Governance | Received a corporate credit rating of "A+" with a "Stable" outlook since 2021 | TRIS Rating |
| 2022 | Governance | Ranked in the Excellence CG Scoring from the corporate governance survey of listed companies since 2020 | Thai Institute of Directors (IOD) |
| 2022 | Governance | ASEAN Asset Class Publicly Listed Companies for the year 2021 | ASEAN Corporate Governance Scorecard (ACGS) |
| 2022 | Governance | Certified as a member of the Thai Private Sector Collective Action Against Corruption (CAC) since 2018 | Collective Action Against Corruption (CAC) |
| 2021 | ESG | Selected as a member of the Sustainability Yearbook 2022, which has assessed companies' ESG performances across the world | S&P Global |
| 2021 | ESG | Received the Rising Star Sustainability Awards in the THB 30- 100 billion market capitalization category | Stock Exchange Thailand |
China
Luannan Power Plant
| Year | Category | Achievement | Issued by |
| --- | --- | --- | --- |
| 2018 | Environment | Heat and Power Comprehensive Engineering Technology Study Center of Luannan County | Science and Technology Bureau Luannan County |
| 2018 | Community Development | Ma Zhentian innovation studio | Labour Unions of Luannan County |
| 2018 | Safety | Pass the revaluation of Demonstration Enterprise on Safety Culture Construction in Tangshan City | The Safe Production Committee of Tangshan City |
| 2015 | Environment | 3 in 1 Quality Safety Environmental Management System certifications | The International Certification Network: IQNET and China Quality Certification Center: CQC |
| 2015 | Safety | 3 in 1 Quality Safety Environmental Management System certifications | The International Certification Network: IQNET and China Quality Certification Center: CQC |
| 2014 | Environment | 3 in 1 Quality Safety Environmental Management System certifications | The International Certification Network: IQNET and China Quality Certification Center: CQC |
| 2014 | Safety | 3 in 1 Quality Safety Environmental Management System certifications | The International Certification Network: IQNET and China Quality Certification Center: CQC |
| 2013 | Environment | 3 in 1 Quality Safety Environmental Management System certifications | The International Certification Network: IQNET and China Quality Certification Center: CQC |
| 2013 | Safety | 3 in 1 Quality Safety Environmental Management System certifications | The International Certification Network: IQNET and China Quality Certification Center: CQC |
| 2012 | Environment | Advanced Enterprise on Water Saving of Tangshan City for the Year 2011 | Tangshan City People's Goverment |
| 2012 | Environment | Demonstration Enterprise of Administration of Precursor Chemicals for Year 2011 | Narcotics Control Committee Office of Hebei Province |
| 2011 | Safety | Integrated Management System of ISO 9001, 14001 and OHSAS 18001 certifications | The International Certification Network: IQNET and China Quality Certification Center: CQC |
Zhengding Power Plant
| Year | Category | Achievement | Issued by |
| --- | --- | --- | --- |
| 2019 | Safety | Advanced Safety Production Enterprise (zero accident for 5 consecutive years) | Zhengding County People's Government |
| 2018 | Community Development | Top 100 Private Enterprise Tax payer | Shijiazhhuang Tax Bureau |
| 2018 | Community Development | "Excellent Enterprise" Award for the 40th Anniversary of Reform and Opening-up of Shijiazhuang | Jointly issued by Publicity Department of the Municipal Committee of Shijiazhuang; Bureau of Industry and Information Technology of Shijiazhuang; Shijiazhuang Radio and TV Station; Shijiazhuang Entrepreneur Association |
| 2018 | Community Development | Model Home for Staff | General Labor Union of Hebei Province |
| 2018 | Safety | Advanced Unit of Safe Production in Zhengding | Bureau of Industry and Information Technology of Zhengding |
| 2015 | Environment | 3 in 1 Quality Safety Environmental Management System certifications | The International Certification Network: IQNET and China Quality Certification Center: CQC |
| 2015 | Safety | 3 in 1 Quality Safety Environmental Management System certifications | The International Certification Network: IQNET and China Quality Certification Center: CQC |
| 2014 | Environment | 3 in 1 Quality Safety Environmental Management System certifications | The International Certification Network: IQNET and China Quality Certification Center: CQC |
| 2014 | Safety | 3 in 1 Quality Safety Environmental Management System certifications | The International Certification Network: IQNET and China Quality Certification Center: CQC |
| 2013 | Environment | 3 in 1 Quality Safety Environmental Management System certifications | The International Certification Network: IQNET and China Quality Certification Center: CQC |
| 2013 | Safety | 3 in 1 Quality Safety Environmental Management System certifications | The International Certification Network: IQNET and China Quality Certification Center: CQC |
Zouping Power Plant
| Year | Category | Achievement | Issued by |
| --- | --- | --- | --- |
| 2021 | Safety | Excellent organizational unit on the City's "Safe Production Month" for the year 2021 | Binzhou City Committee of Safety Production |
| 2018 | Environment | Advanced Environmental Protection Units in 2017 | Zouping Environmental Protection Bureau |
| 2018 | Community Development | Human Resources and Social Security Law-abiding and Honest Grade A Unit in 2017 | Binzhou Human Resources and Social Security Bureau |
| 2015 | Environment | 3 in 1 Quality Safety Environmental Management System certifications | The International Certification Network: IQNET and China Quality Certification Center: CQC |
| 2015 | Environment | Advanced Units of Environmental Production | Local Government |
| 2015 | Safety | 3 in 1 Quality Safety Environmental Management System certifications | The International Certification Network: IQNET and China Quality Certification Center: CQC |
| 2015 | Safety | Advanced Units of Production Safety | Local Government |
| 2014 | Environment | 3 in 1 Quality Safety Environmental Management System certifications | The International Certification Network: IQNET and China Quality Certification Center: CQC |
| 2014 | Safety | 3 in 1 Quality Safety Environmental Management System certifications | The International Certification Network: IQNET and China Quality Certification Center: CQC |
| 2013 | Environment | 3 in 1 Quality Safety Environmental Management System certifications | The International Certification Network: IQNET and China Quality Certification Center: CQC |
| 2013 | Safety | 3 in 1 Quality Safety Environmental Management System certifications | The International Certification Network: IQNET and China Quality Certification Center: CQC |
Haoyuan Solar Power Plant
| Year | Category | Achievement | Issued by |
| --- | --- | --- | --- |
| 2019 | Environment | Foreign Investment Project Promotion Award by Tai'an City | Dongping County Commercial Bureau |
Jinshan Solar Power Plant
| Year | Category | Achievement | Issued by |
| --- | --- | --- | --- |
| 2018 | Environment | Excellent Company Award | Wushan Town Government |
Deyuan Solar Power Plant
| Year | Category | Achievement | Issued by |
| --- | --- | --- | --- |
| 2019 | Environment | The 3rd prize of Excellent Design of Renewable Energy Plants | China Electric Power Planning & Engineering Association |
| 2018 | Environment | Excellent EPC Award-Second Prize | China Planning and Design of Electric Power Association |