Customer & Product Stewardship
Significance
BPP has been committed to producing and supplying power and other forms of energy to ensure quality and stability in accordance with the international standards and customers' needs.   Realizing that BPP's operations have contributed to the electricity's system stability and are the important factors for the industrial sector's production as well as have affected the community's well-being, it is, therefore, the company's responsibility in delivering products to meet the customer expectations and conducting its business with honesty, including having standards to protect customer's data.  Moreover, the international operation standards have been employed so as to deliver electricity and other forms of energy meeting the customer's expectations and enhancing their trust.
Management Approach
BPP has managed its customers by applying the ISO 9001 Quality Management System Standard to its production units requiring contacts with various customers. One of the quality management principles is Customer Focus of which processes are able to help understand the needs and expectation between producers and customers.
Identifying the operational targets in accordance with customers' needs and expectations.
Communicating about customers' needs and expectations throughout the organization to create understanding among employees.
Measuring customers' satisfaction.
Establishing a systematic customer relationship.
Concerning the balance in responding to the needs of customers and other stakeholders.
In addition, BPP has focused on creating relationships with customers as the partners of mutual achievements by giving top priority to deliver the sustainable values to all customers, taking into account of four values as follows: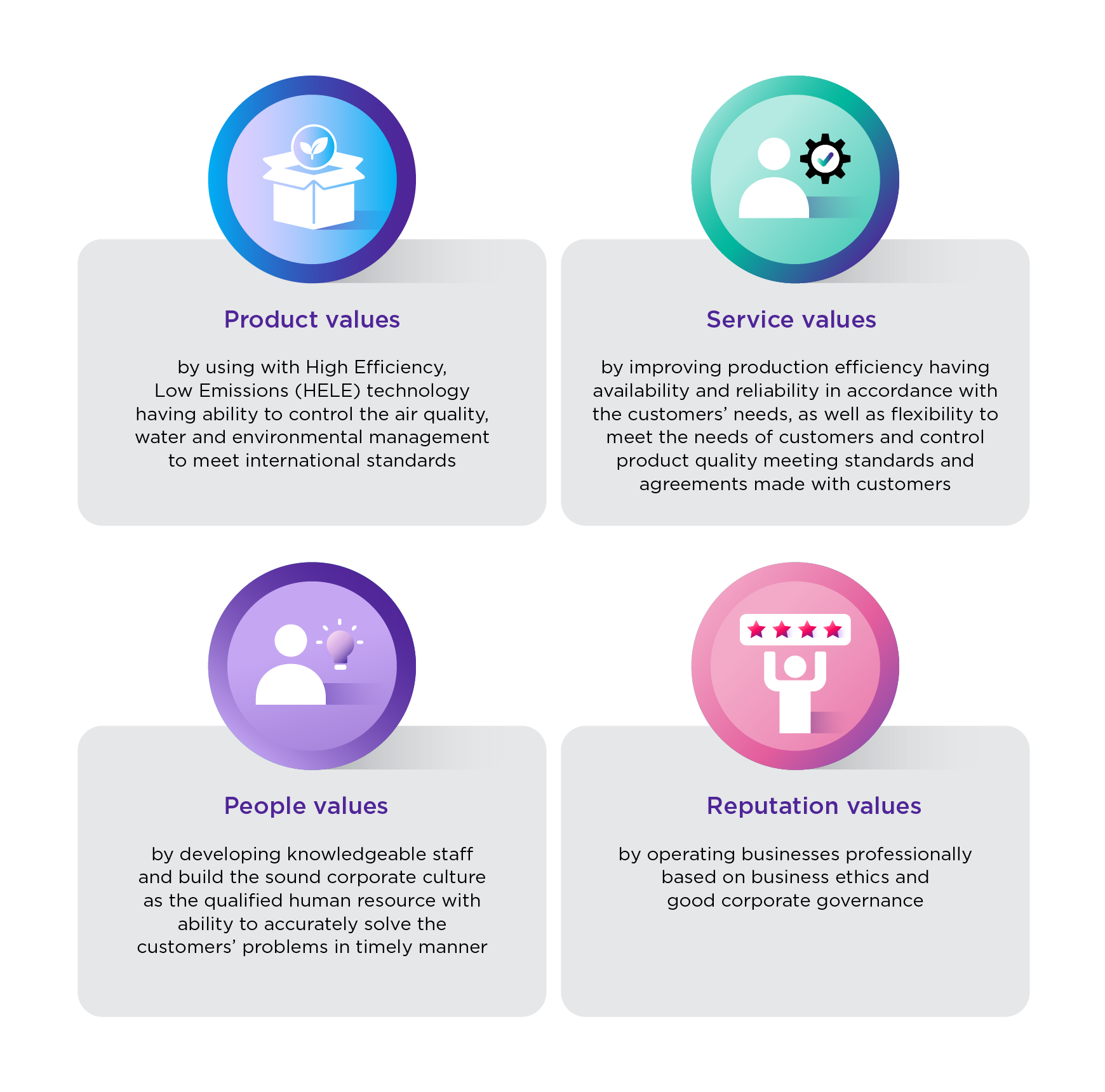 Performance
The customer's satisfactory scores equivalent to 100%.
Proportion of customer's complaints resolved in a timely manner accountable for 100%.
No customer's grievances associated with customer's privacy data protection.
No customer's complaints associated with safety and environment of product used.
Responding to the customer's demand for clean energy. Zhengding CHP Plant has been selected by the government as the solar rooftop developer in Zhengding City.
Key Activities and Projects