Customer & Product Stewardship
Significance
The primary customers mainly generating revenues are the government agencies and state enterprises under the long-term power purchase agreement, as well as the industrial sectors buying steam. Realizing that the operations of BPP have contributed to the stability of China's electricity system and is the significant part in the industrial sector's production process affecting the well- being of the communities, it is, therefore, a responsibility of BPP in delivering products to meet customers' expectations with flexibility and readiness in adaptation to the needs of customers.  Conducting business in good faith and keeping customers' privacy data, as well as maintaining the best practice standards for safety and environmental operations will be an important foundation in building business success together in the long run.
Management Approach
BPP has applied the ISO 9001Quality Management System Standard to its production units requiring contacts with variety of customers. One of the quality management approaches is 'Customer Focus' of which processes are able to help in the following areas:
Creating understanding of needs and expectations between producers and customers
Setting the operational goals in accordance with customers' needs and expectations.
Communicating about customers' needs and expectations throughout the organization to create understanding among employees
Measuring customers' satisfactions.
Establishing a systematic customer relationship.
Taking into account the balances in responding to the needs of customers and other stakeholders.
In addition, BPP has focused on building relationships with customers as partners of jointed achievements by giving top priority to deliver the sustainable values to all customers, taking into account of four values as follows: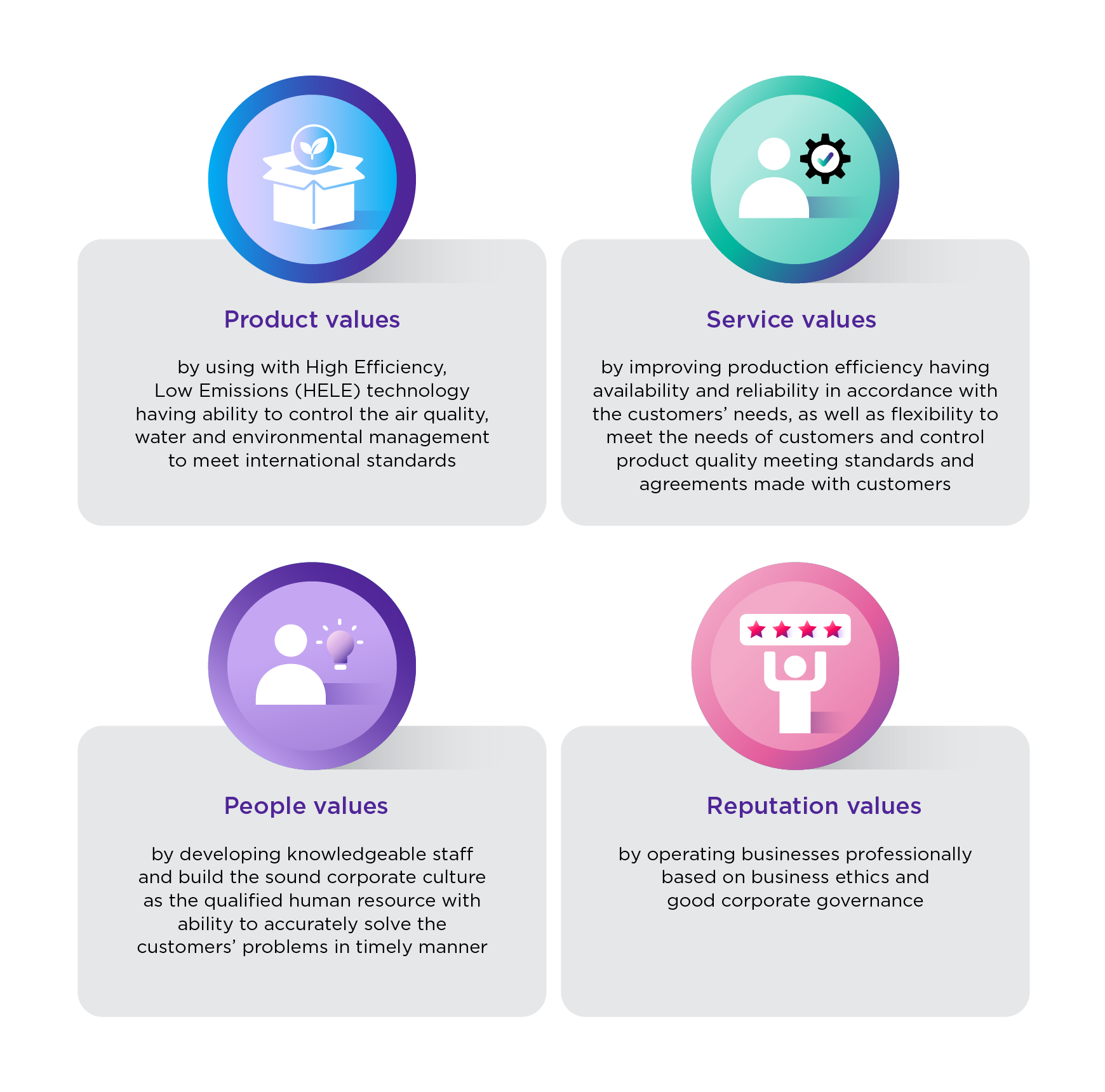 Performance
The three combined heat and power (CHP) plants in China were able to maintain their availability and reliability according to the customers' needs and correct the complaints in a timely manner.
No customer grievances relating to keeping customers' privacy data.
No customer complaints involved with safety and environment, and product usage.