Water
The Company has put great emphasis on water resources management, allowing stakeholders to access clean and adequate water. Treating and inspecting water quality to meet the standards required by laws before discharging has also been our top priority. The water resources management is placed an importance to prevent any conflicts arising from water quality and shortages in the area possibly affecting stakeholders and surrounding communities.
The Company manages water resources and discharges water in accordance with good operating standards, under the Water Policy, as follows:
Managing water usage for maximum benefit and looking for opportunities to reduce water consumption, and reuse or recycle the water
Improving the discharged water quality in accordance with the standards specified by laws and developing measures to prevent chemical leakages and contamination at its original sources
Implementing a holistic water management to ensure that the use of water resources for operations is in accordance with the righteousness and effectiveness with no effects on stakeholders in the area
Assessing the water resources related risks and determining measures and practices in the event of an emergency in order to reduce the impact and recovery of the area
Developing a surveillance system for both quality and quantity to ensure that water is well managed while the discharge water is complied with the standards required by laws
Promoting stakeholder's participation especially the local communities and the research sector in order to conserve water resources and improve water quality and management in the area
Water Resource Risks Forecast
The Company assessed the water shortage-related risks from our business locations. It was found that the three combined heat and power plants in China are at high risk for water resources, which may cause water shortages in the future. The thermal power plants, which are the joint venture companies namely, BLCP Power Plant in Thailand and Hongsa Power Plant in Laos were at medium risks.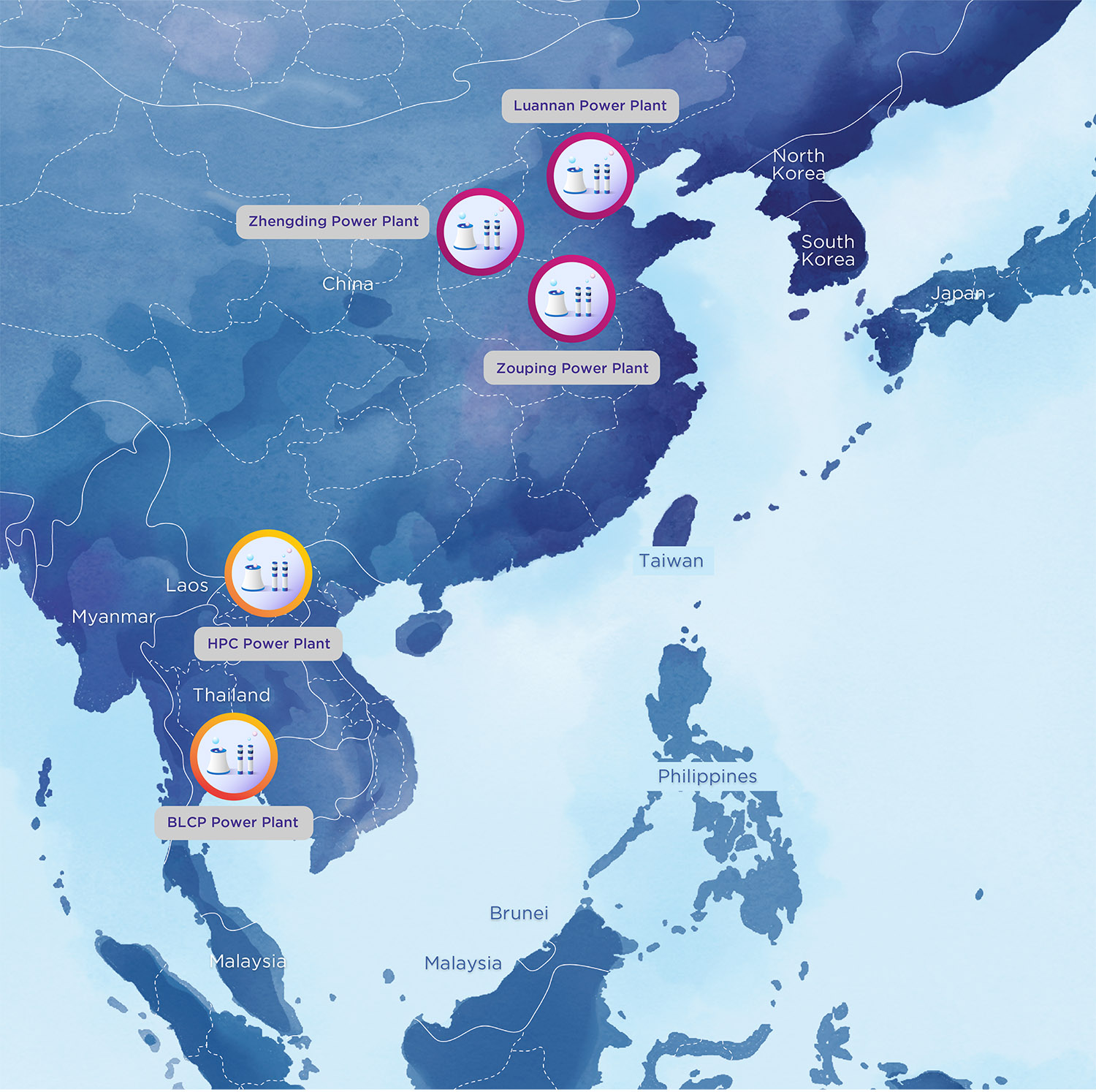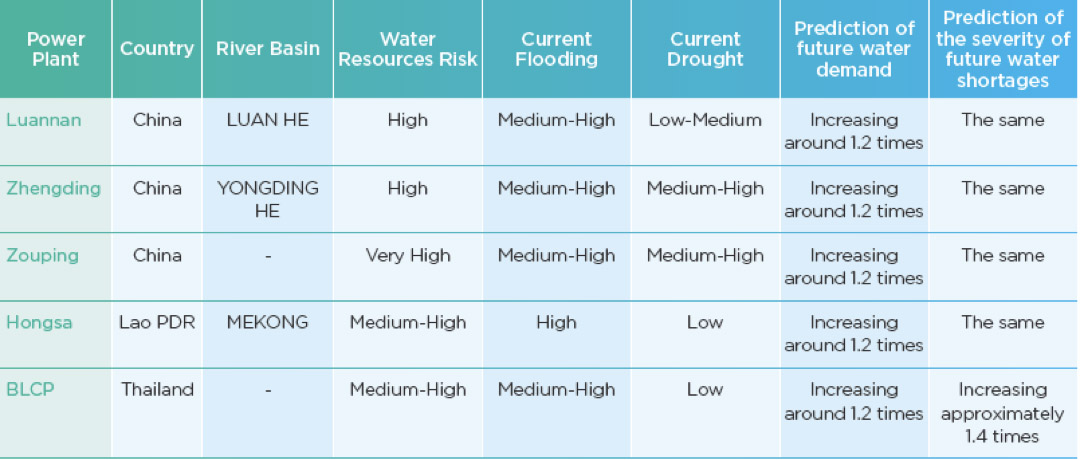 Performance
A released water quality is in accordance with the standards required by laws.
A water consumption intensity is 0.901 m3/ MWh.
Assessing the locations of new business units vulnerable to water shortages in China and Japan
Developing a conceptual framework for water accounting and water balance in the production process