Corporate Culture
Significance
BPP has operated its businesses in various areas in the Asia- Pacific region.  It believes that a strong corporate culture will help drive executives and employees in all areas not only in working harmoniously, but also performing their responsible duties as well as consolidating differences into the organizational strengths to achieve its goals without differences on genders, ethnicities and religions, languages, ages, affiliations, etc.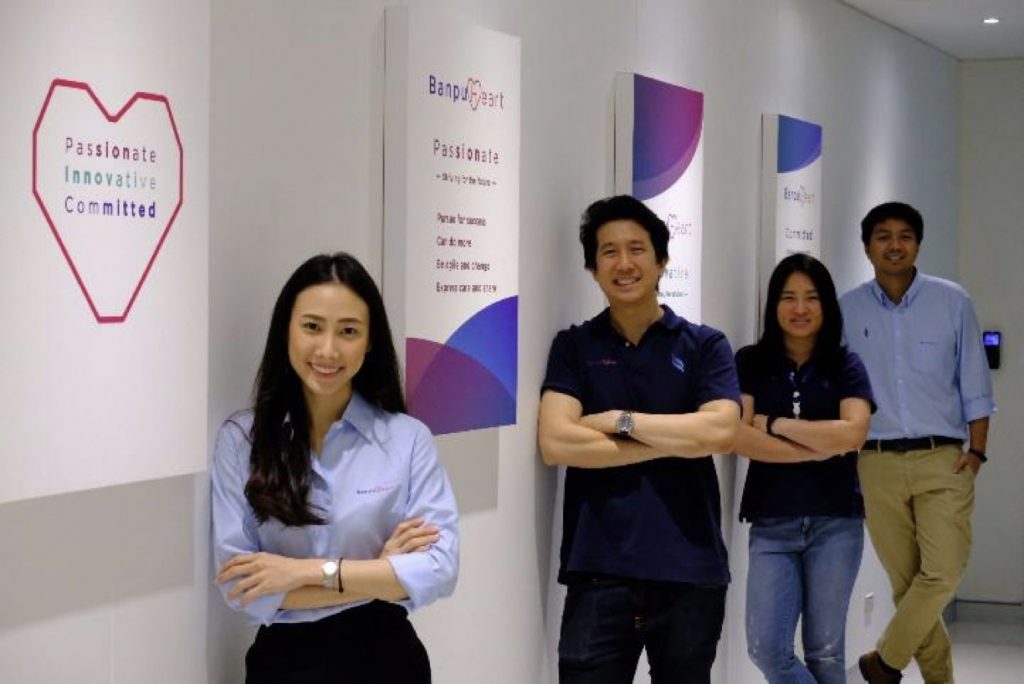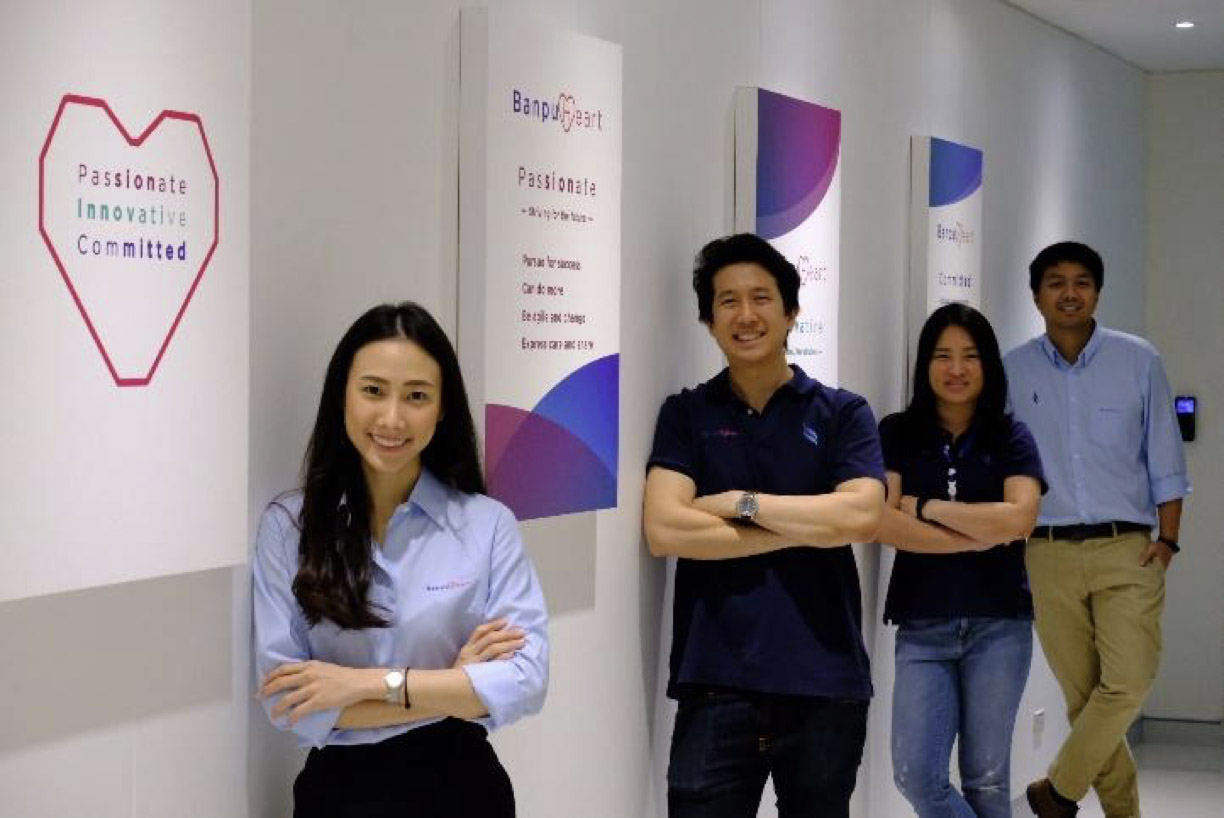 Management Approach
BPP is focusing on continuously strengthening the 'Banpu Heart' corporate culture, consisting of three core values: Passionate, Innovative, and Committed.  10 key behaviors have been defined as following so that employees can practice tangibly.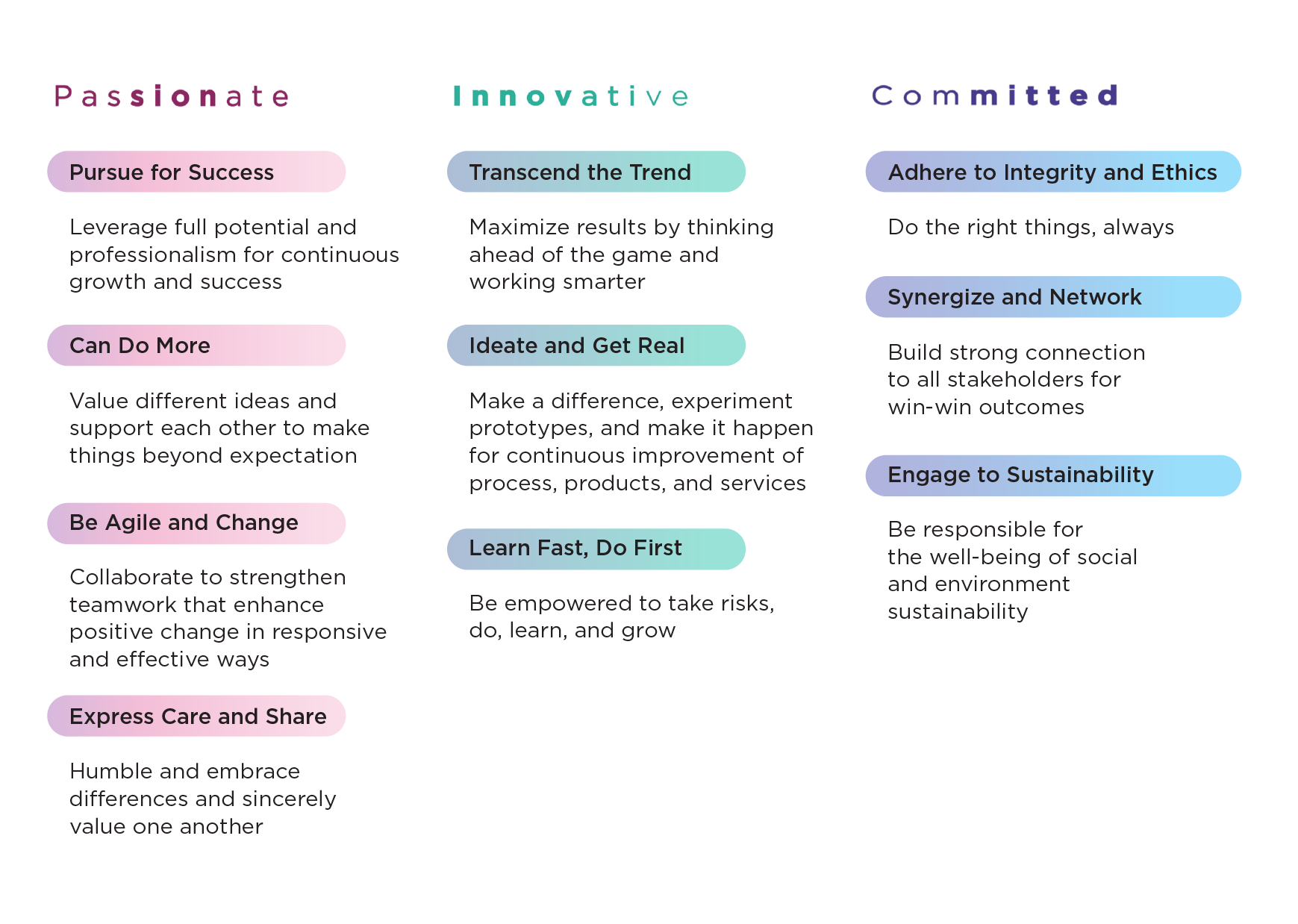 To strengthen the corporate culture, BPP has developed a long-term 'Banpu Heart' strategic roadmap for years 2018-2025 and made the operational plans systematically as following:
Using the Culture-Fit Assessment test in the employee's recruitment process in order to know all applicants' characters and behaviors whether they are fit with the corporate culture for each job position or not. After obtaining the candidate's test results, another validation will be confirmed by the 'Behavioral-Based Interview' prior to selecting and employing candidates whose values ​​are consistent with Banpu Power's corporate culture.
Conducting the orientation on 'Banpu Heart' corporate culture and the 'Banpu Heart in Action' activity for new employees.  Through the 'Banpu Heart in Action' activity, new employees will have a chance to play board games and discuss various points of view from experiences shared by the fellow employees. This aims to build understanding about the backgrounds and rationales for having the 'Banpu Heart' corporate culture, a set of successful business behaviors, able to link Banpu Heart actions towards the business goals. It also helps employees see a big picture and understand his/ her own role and position able to apply the 'Banpu Heart' to their working  and daily lives, which will finally extend to working together towards the organizational targets.
Conducting a behavioral based performance assessment based on the 10 key core values of 'Banpu Heart' or the Banpu Heart behavior KPIs, which is accountable for 30% from the whole KPI (100%). It is expected that the desired behaviors aligned with each of the 'Banpu Heart' values, will be continuously applied to operational practices.
Organizing a variety of activities to encourage all employees to express their behaviors corresponding to the corporate shared values or the ​ 'Banpu Heart' corporate culture. The 'Banpu Heart Change Leaders' (BCLs) working group, a group of employees from various departments, has volunteered to cultivate and strengthen the corporate culture by initiating and driving activities accessible to employees at all levels together.
A survey on the degree of behaviors expressed by employees, which are consistent with the corporate core values ​​(Banpu Heart Score), was conducted by the external agencies annually.
Performance
The Banpu Heart Scores and Employee Engagement Scores in year 2022 were as following: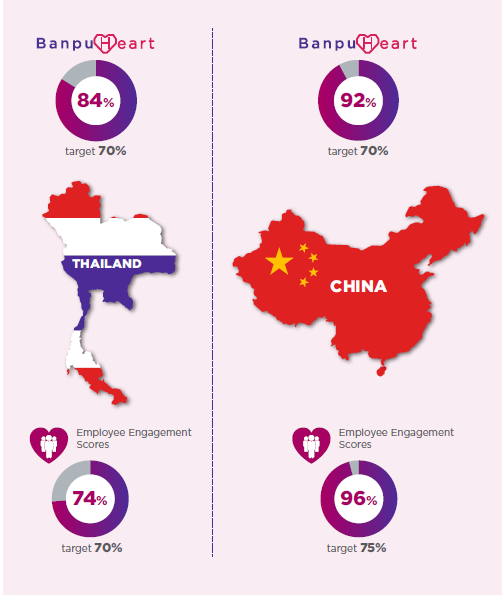 ตัวอย่างกิจกรรมและโครงการที่สำคัญ