Socioeconomic Compliance
Significance
Legal compliance is the basic principle to which BPP has adhered in conducting businesses.  Meanwhile, it is a major challenge since the company has operated businesses in many countries with different regulations.  Besides, the outcomes of climate change and a need to improve the air quality in large cities are the important driving force in rushing amendments on environmental laws in the power industry.  Respectively, if BPP cannot adapt itself promptly, it would affect the company's business operations.
The business operations of BPP are related to various laws and regulations that must be fully complied, such as the environmental and safety laws, the labor laws, the trade and investment laws, the security and exchange regulations as well as various licenses.  This also includes running businesses by adhering to business ethics, for example, anti- corruption, unfair competition and any actions against human rights, for instance, equality.  Thus, a failure to comply with these laws will affect the sustainable business operations of BPP.
Management Approach
In order to prevent risks possibly having a severe impact on business operations, and to create confidence among all groups of stakeholders that BPP has been operating its businesses in accordance with laws and external regulations, the company has established the Internal Audit and Corporate Compliance as a major force to coordinate and monitor legal compliance with two main areas of responsibilities, including:
| Corporate Compliance | Internal Audit |
| --- | --- |
| To promote, monitor and audit operational performance in accordance with laws and external regulations. | To assessthe internal control systems including a compliance with policies, regulations and operational practice guidelines within the organization |
Auditing of Internal Control System and Compliance with Policies and Regulations within the Organization
To ensure that all departments have operated in compliance with policies, laws, regulations and operational practice guidelines, BPP has regularly audited the operational performance and internal control systems covering major legal and regulatory compliance within the organization and its subsidiary companies.  The internal audit has been conducted based on the framework of the Committee of Sponsoring Organizations of the Treadway Commission (COSO), consisting of five areas.  These include internal control, risk assessment, operational control, information and communication technology system, as well as monitoring system.  Additionally, BPP has established the Internal Audit Department as an independent body, reporting directly the Audit Committee and the Board of Directors in order to evaluate adequacy and efficiency of the internal control system as well as corporate compliance.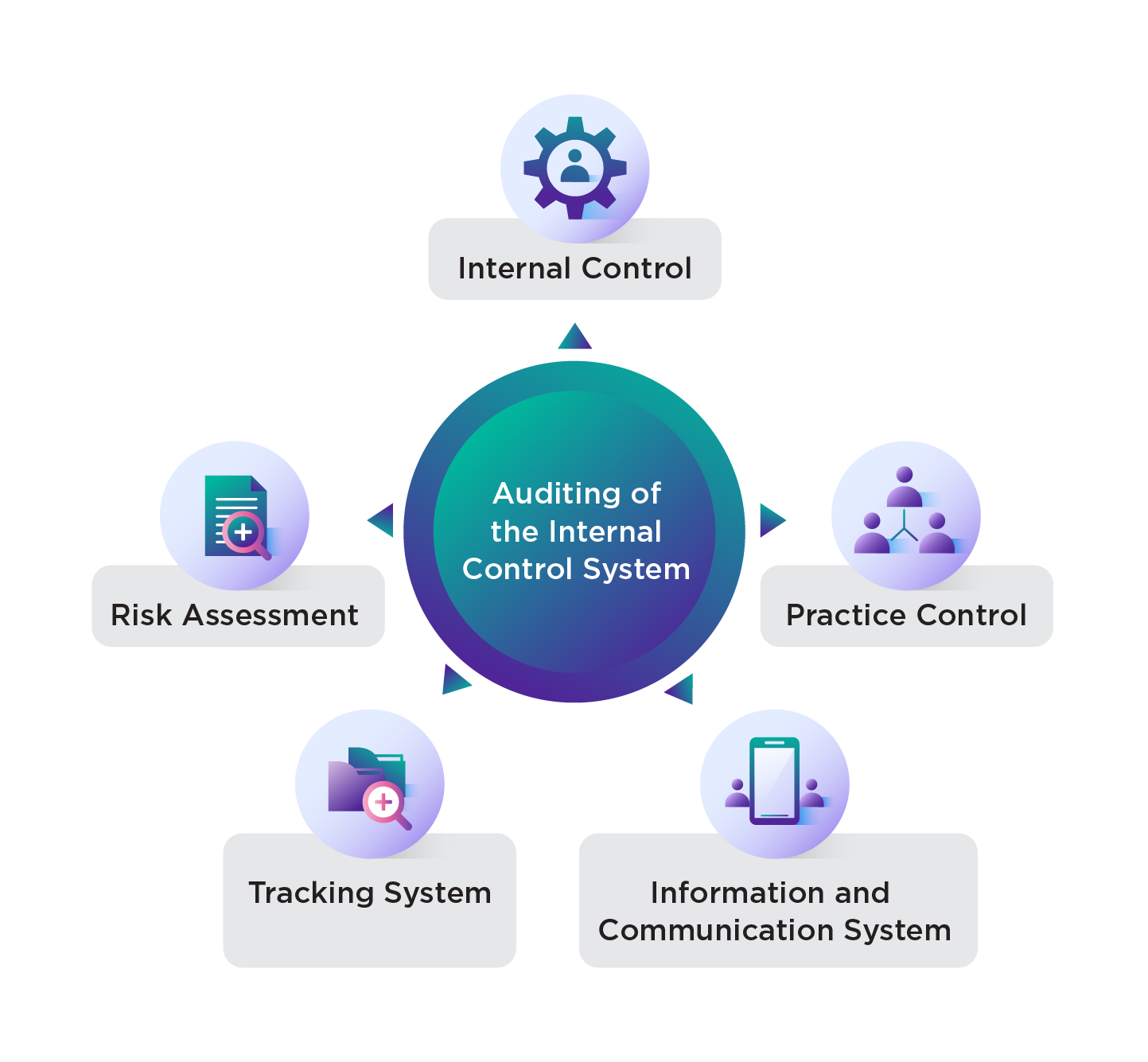 Monitoring of Environment Quality, Safety and Labor Required by Laws
BPP has set up a system to monitor environmental qualities in accordance with laws and monitored the possibility of changes on laws in order to promptly adjust itself.  It has also monitored environmental qualities required by laws as follows:
Internal audits through the measurement systems of Banpu Power Plc., such as the continuous emission monitoring (CEM) and the water quality monitoring system, etc.
Inspections by external agencies, such as measuring water and air quality by external agencies, auditing the implementation of environmental impact mitigation measures in accordance with the environmental impact assessment (EIA) reports, and the inspections of environment and workplace safety, etc.
Quality Assurance Review (QAR) by the Internal Unit
BPP in cooperation with Banpu Group has assigned all supporting units under the supervision of Corporate Services Department, including Department of Occupation Health, Safety, Environment and Community Development, Information Technology Department, Legal Affairs, Procurement and General Administration as well as Business Process Management Department, to review operational qualities and legal compliance by establishing the QAR working group from Bangkok Office to assess the operational performance of subsidiaries in each country.  Meanwhile, the QAR working group of each subsidiary will conduct a regular review in every business unit located in that country at least once a year.  In 2020, the review benchmarks were revised to address the COVID-19 epidemic situation in a format of self-monitoring and an interview conducted through a teleconference system.
For legal compliance quality review of year 2020, BPP improved the benchmark to be more proper for business operations, covering five dimensions, namely corporate governance, compliance risk management, culture and education, technology and continuous improvement. The evaluation results will be used for further improving the efficiency of each department.
Operational Audit by the International Certified Body
BPP has continuously applied the international standards to operational management in order to improve its operation standards and create confidence among all stakeholders.  As a result, the company's business entities in each country have been certified by the international standards, namely the ISO 9001 Quality Management System Standard, the ISO 14001 Environmental Management System Standard, the OHSAS 18001 Occupational Health and Safety Management System, the ISO 22301 Business Continuity Management Standard, and the ISO 27001 Information Security Management System.   Meanwhile, the legal compliance is part of the requirements of these systems.
Country
Business Unit
Certification(s)
ISO 9001
ISO 14001
ISO 45001
ISO 22301
ISO 27001
China
Zhouping Power Plant
•
•
•
Zhengding Power Plant
•
•
•
Luannan Power Plant
•
•
•
Beijing Office
•
Thailand
Bangkok Office*
•
•
*Headquarters in Thailand incorporated with Banpu Group.
Performance
Operating in accordance with the internal audit and compliance systems covering all business units where BPP has greater than 50% of investments and management control.
Conducting the internal audit and compliance assessment among the joint venture companies as well as coordinating with business partners to follow up deficiency resolutions to meet the common standards.
No significant incidents relating to non- legal compliance.