Economic Distribution
Significance
The sustainable development framework is considered as a cornerstone for business operations of BPP in order to create growth and values for the organization and stakeholders in the supply chain as well as being responsible for the environment. The financial performance and growth of BPP has directly and indirectly yielded the fruitful results to our stakeholders, including: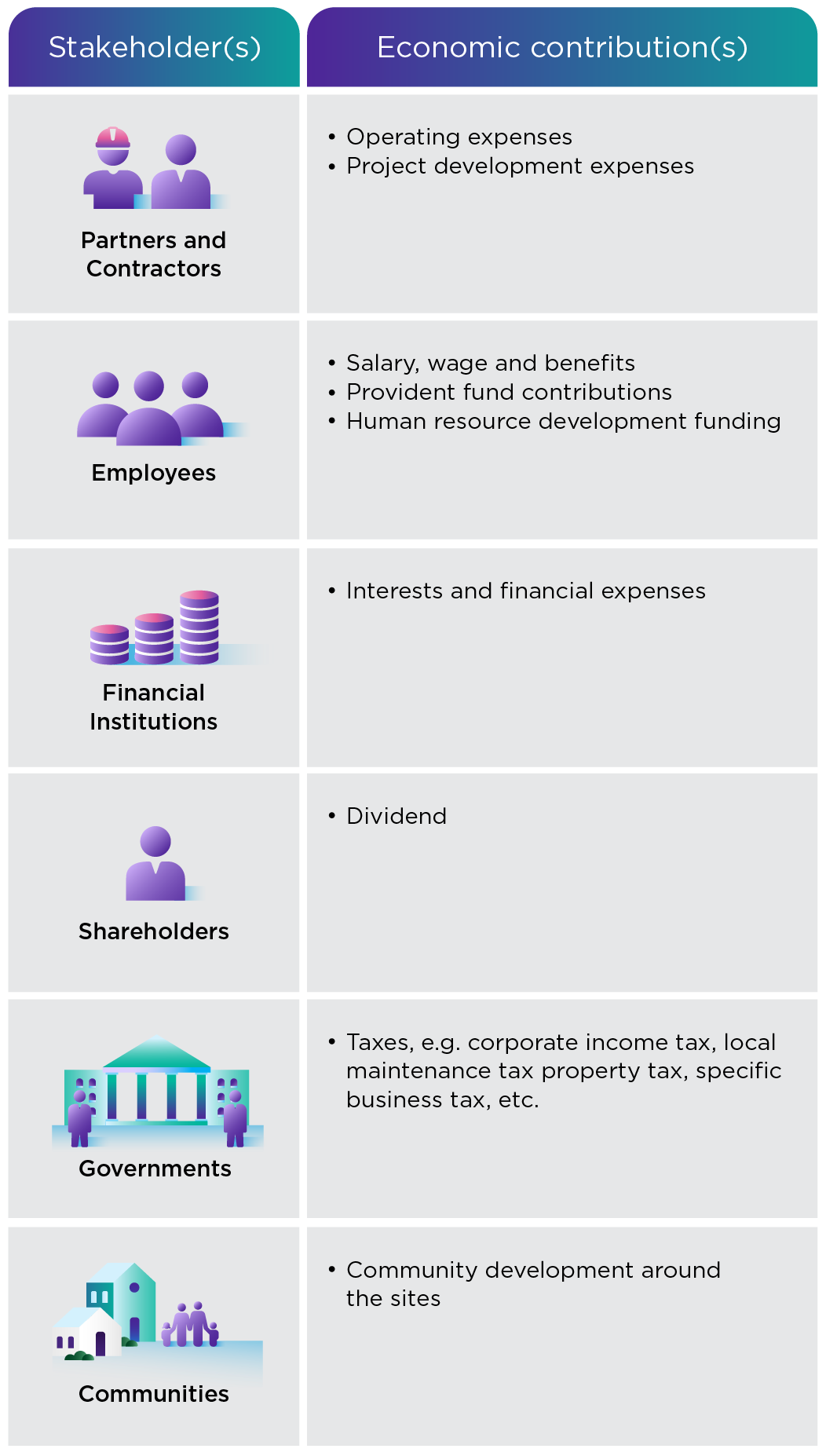 Management Approach
BPP has a management approach to drive towards success according to the organizational key enables as follows.
Operational excellence

Improving equipment efficiency and maintenance outages as scheduled in the technical and engineering related plans.
Paying great attention to increase the operational efficiency of all power plants in order to heighten competitive advantages.
Managing project constructions in order to be able to commence the commercial operations as planned and to achieve a return on investment as targeted.

Financing in accordance with the investment plan

Managing financing and investments to have the appropriate financial ratios.
Taking measures for tight management of financial liquidity along with creating flexibility and a stable cash flow.

Related legal and regulatory compliance

Conducting business in strict accordance with rules, regulations and related laws, inclusive of tracking changes in regulations and policies in every country in which BPP has invested.

Corporate culture promotion and human resources development

Promoting the "Banpu Heart" corporate culture in order to foster good corporate values ​​and culture together.
Laying down the organizational structure appropriately, including developing employee's leadership skills and encouraging them to play an important role.
Document Download
Tax Management Standard Practice Manual