Risk Management
Banpu Power employs effective risk management practice as a key operational tool to achieve target returns, as well as to track any possible unexpected change in order to develop preparedness and adaptation, or to explore new business opportunities.
The Company's risk management practice is operated by the Risk Management Committee, and under the supervision of the Board of Directors. The risk management policy is officially announced and regularly revised. A dedicated working unit has been appointed to handle risk management tasks and work closely with all departments of the Company to drive effective risk management system throughout the organization.
Banpu Power integrates risk management principles into internal working procedures in order to raise awareness among employees on possible uncertainty in business operations and to promote risk management practice as part of business operation so that the Company can always be prepared for any unforeseen circumstances in the future. The Risk Management Committee holds regular meetings to monitor risks, performs a follow-up on the progress of the risk mitigation plan, and reports the assurance review results of the risk management system to the Internal Audit Committee and the Board of Directors on a quarterly basis.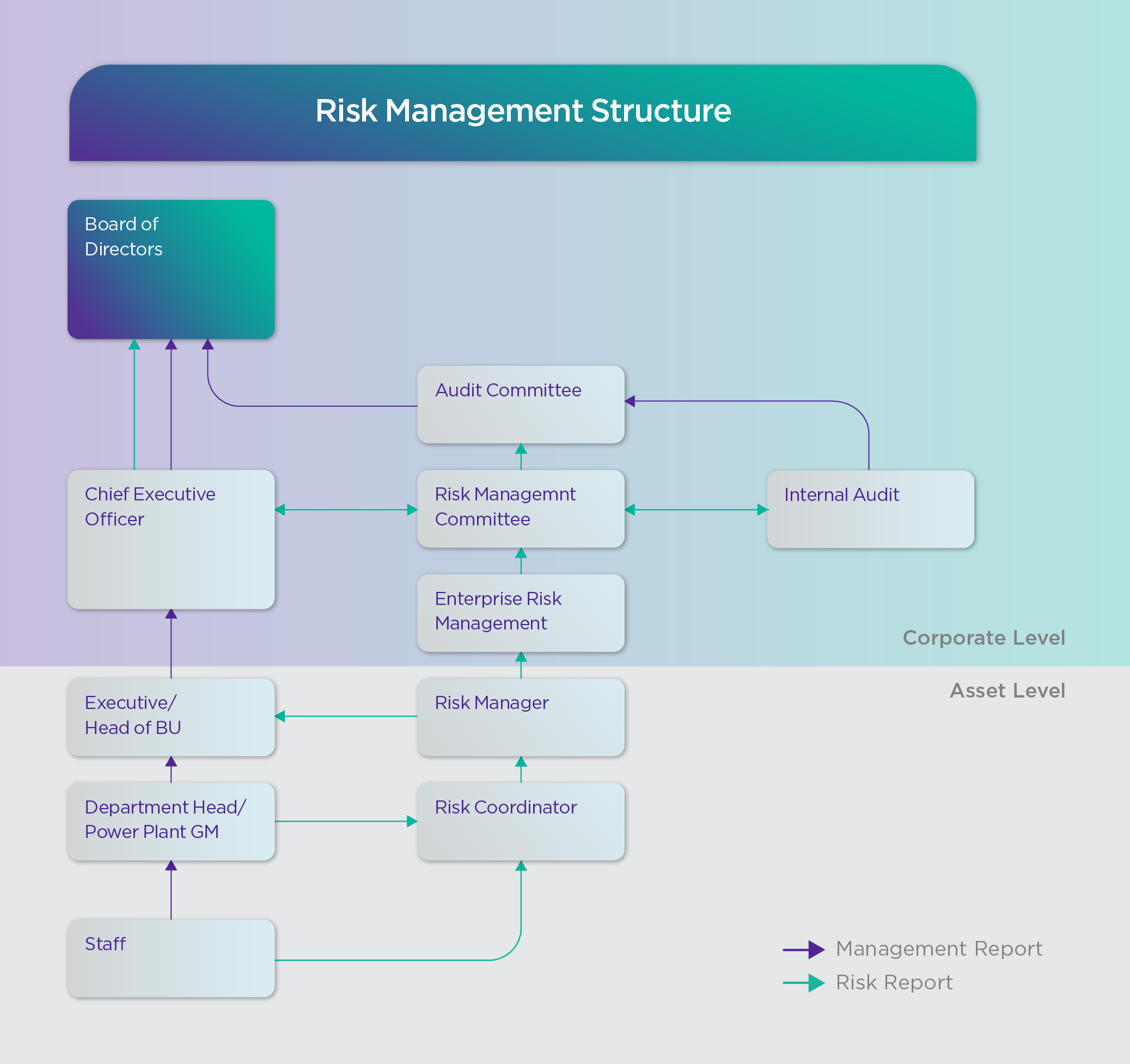 Risk Management Mechanism
For optimal risk management efficiency, the Company has integrated the risk management practices into its business operation plan, which places utmost importance to creating value for the Company and all its stakeholders. The principle of Risk Correlation is adopted to analyze the relationship of each risk event from both positive and negative perspectives.
The Company's risk management process starts with defining the objectives according to the business operation of each and every business unit, division and department. Operational staff who knows and understands the working activities well are asked to thoroughly identify risks in their own working area, as well as assess the probability and the impact of such risks and prepare guidelines to mitigate risks that may arise. All staff involved in risk management tasks is also required report the progress of each process to their supervisor on a regular basis.
Over the recent years, the integration of risk management practice into the Company's business operation plan has been proven to be a key driver to help the Company gain success from its business strategy.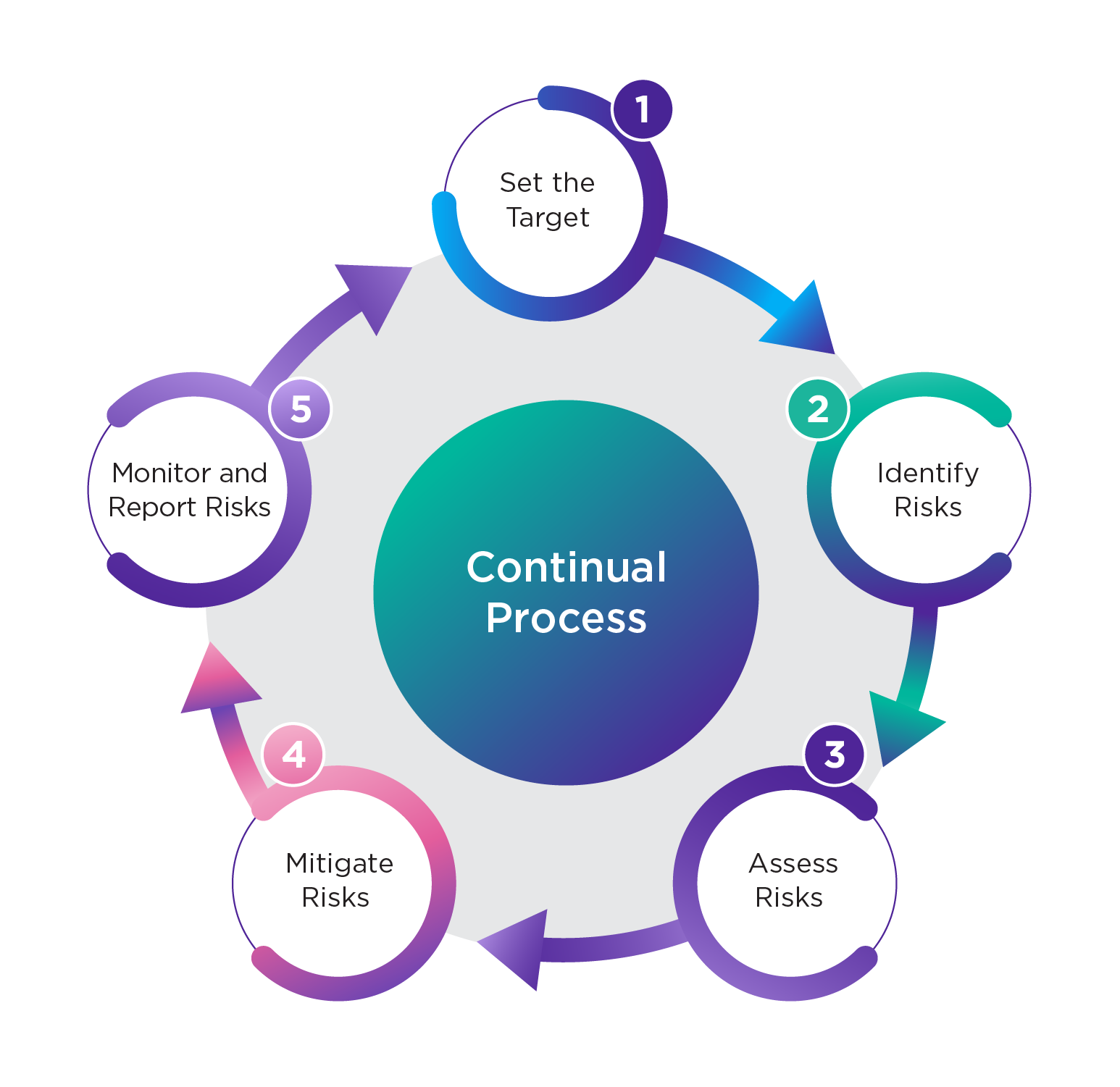 Results
• The risk management system is established at all business units.
• Key performance indicators are identified at all business units of the Company and its joint venture companies
• Risk management training program is organized for all employees at the head office as well as overseas employees in Japan and China.
• C-RiM application is developed to integrate the risk management system into legal compliance system.
Currently, risk management system is implemented at all business units of the Company, as well as business projects under development. All business units use Key Risk Indicators (KRI) and incorporates Risk Appetize principles in assessing and managing risks. Risk management report from all business units is submitted to the Risk Management Committee on a quarterly basis.