Human Capital Development
Banpu Power and its affiliates believe that human resources are the most important and highest value assets that drive the constant growth of the Company. Therefore, the Company has continuously emphasized and supported its employee's competency development as it is essential for building their career expertise, management and leaderships corresponding to business expansions and competitive advantages, to heighten their learning ability and work efficiency that lead the Company towards successes as targeted and stated in the corporate missions.
Various factors have been continuously considered and reviewed by the Company in order to develop employee's competency and leadership strengths as well as succession management with an aim to support business strategies, build newly desired skills including the individual development plan. The Company has created the training roadmap consisting of a short-term employee development curriculum (annual basis) and a long-term one in line with business strategies, the concepts of which are as follows: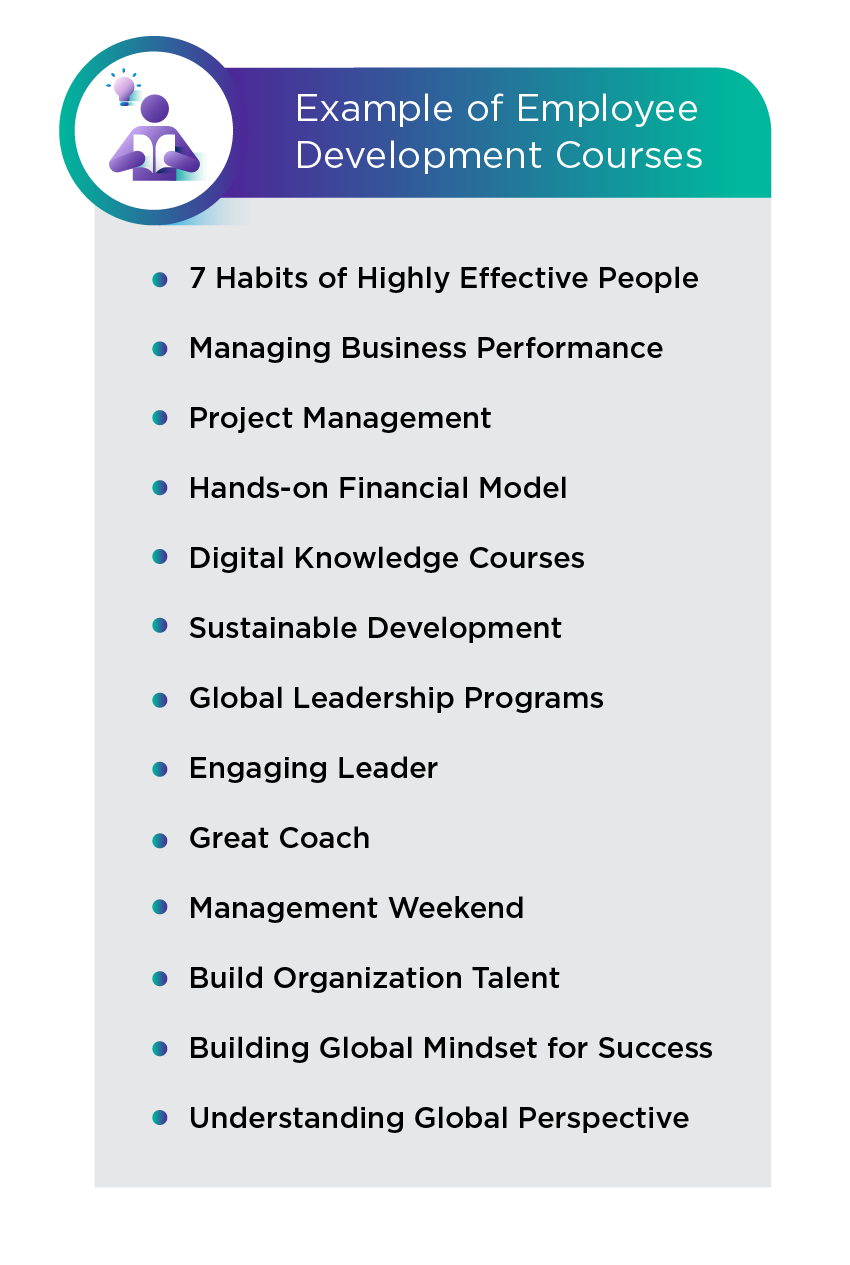 Short-Term Training Development
Focusing on the ones appropriated with each employee' needs by taking following criteria into consideration
1) The annual individual development plan by comparing the employee's competency assessment results with job positions
2) The employee's competency development guideline specified for each department
3) The current knowledge receiving high interest from employees or necessary upskills/ reskills
Long-Term Training Development
Emphasizing on designing the courses in line with the Company's strategies and responding to the trend of business requirement, as well as the demand for new skills in the global market. This is to prepare our employees to be ahead of changes in the business trends.
Designing the Employee Development Roadmap
• Developing the 'Banpu Group Learning and Development Road Map' by taking into consideration necessary knowledge required for the working system, the people system and the managerial skills. Banpu Power employee development focuses on leaderships and functional competencies.
• Improving the leadership competency to be in line with business strategies
• Assessing the competency development plan and using the assessment results for regularly improving the employee's development plans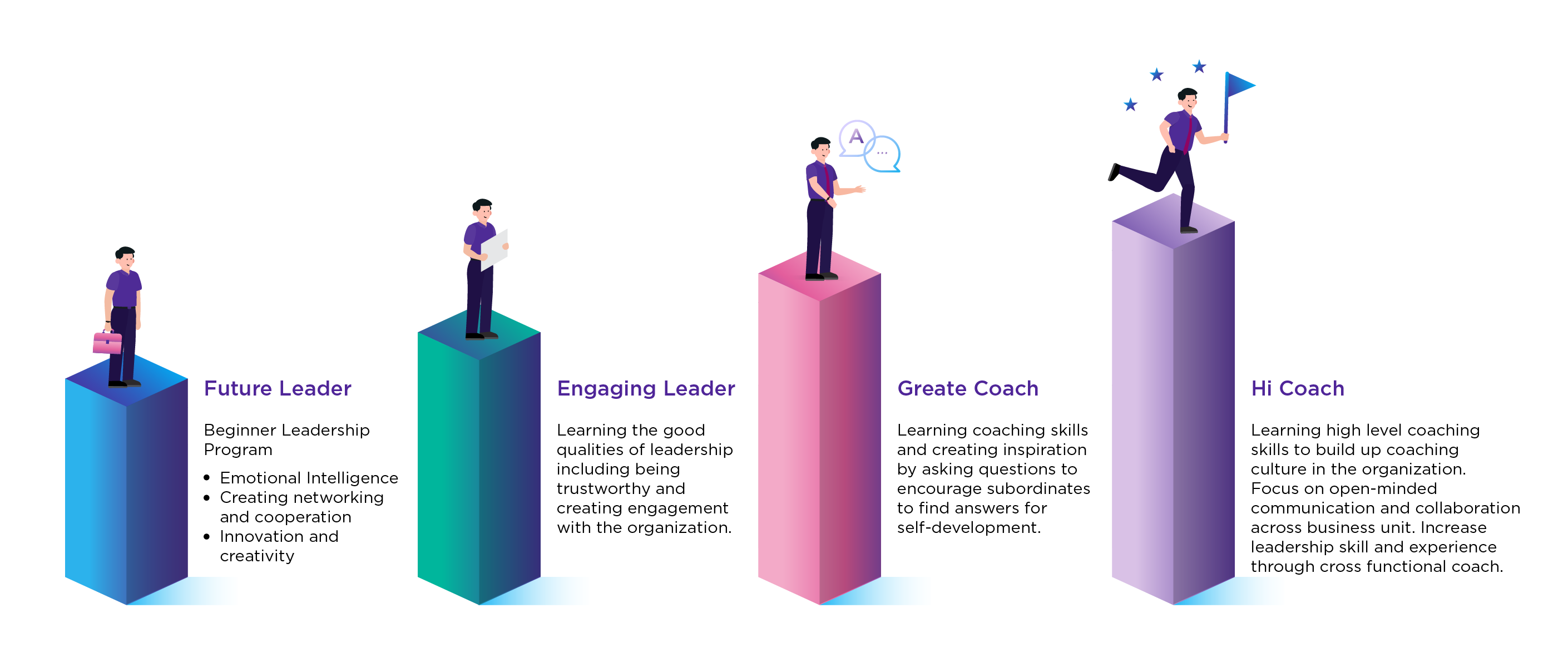 Management of Key Positions' Succession Plan
• Establishing the Succession Plan Committee to develop and manage the succession plan for significant positions. The Committee is obligated to prescribe a policy and determine the key and critical positions.
• Setting the key and critical profile and developing criteria for further nomination and selection
• Nominating and selecting persons who will succeed such positions. Accordingly, the Human Resources Department will work together with the succession plan committee.
• Developing, monitoring, and evaluating the individual development plan (IDP) of selected persons. In this regard, the Human Resources Department will work together with the Succession Plan Committee.
• Reviewing the key position succession plan in accordance with the Company's strategies as well as identifying critical roles for further developing a guideline for selecting the persons to succeed these positions including a development plan for critical positions. In addition, the succession plan committee meeting has been convened quarterly in order to monitor a progress of such a development plan.
• Initiating an assessment for a group of employees identified as high potential human resources according to the international standards
Performance