Banpu Power Wins SET Awards 2022's "Commended Sustainability Awards" Reflecting Its Sustainable Business Model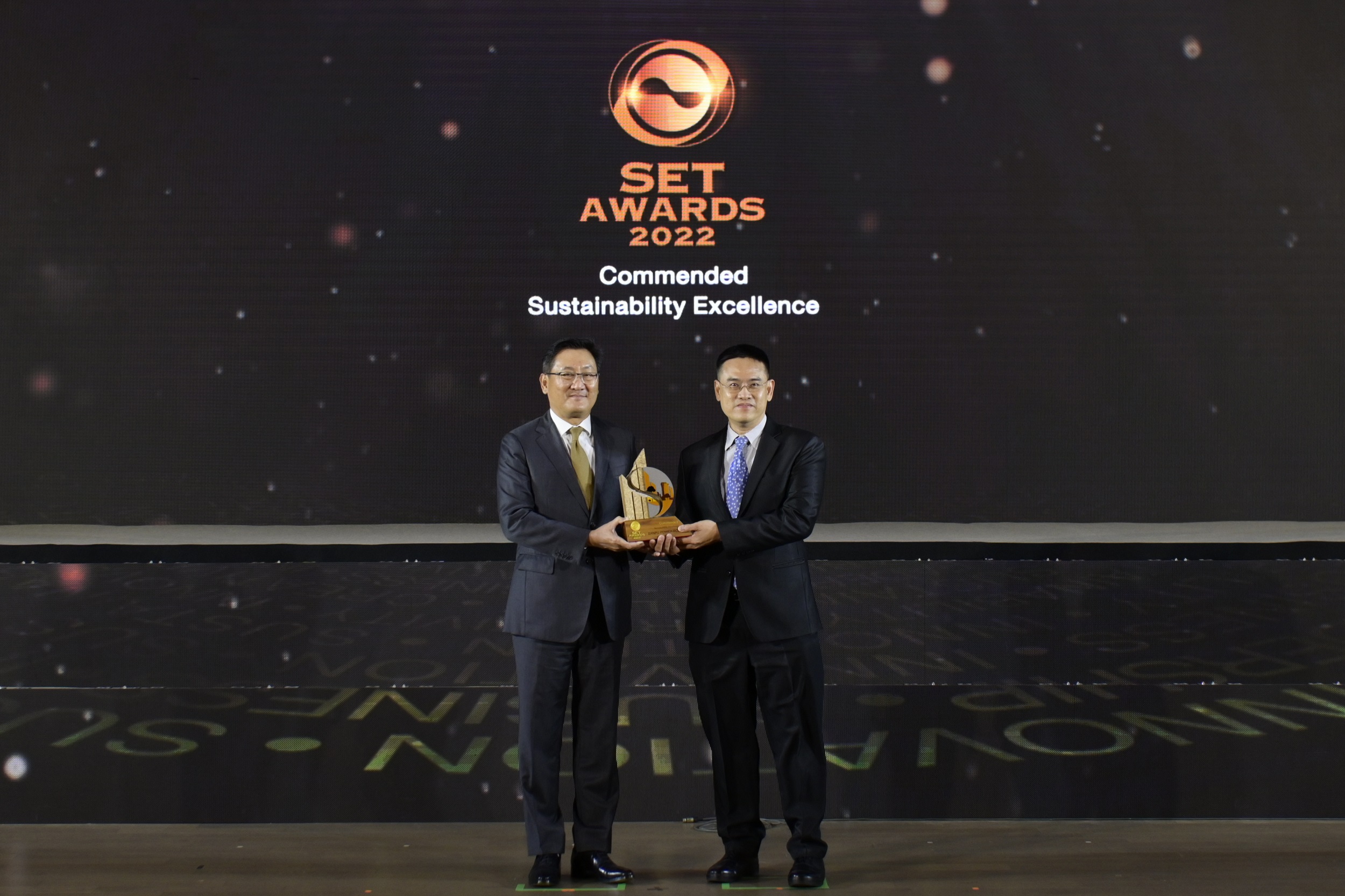 Banpu Power Public Company Limited (BPP), a power generating company for a sustainable world, led by Mr. Dechapong Yuwaprecha, Senior Vice President – Business and Project Development, (right), received SET Awards 2022 in the "Commended Sustainability Awards" category which is under the Sustainability Excellence Awards. The award was presented by Dr. Pakorn Peetathawatchai, President of the Stock Exchange of Thailand (SET), (left).
Organized by the Stock Exchange of Thailand, SET Awards 2022 honors listed companies and those involved in the capital market for their great work and contribution that create changes for society. Their works are widely recognized which makes the organization become a model of a successful organization. Commended Sustainability Awards are given to companies with outstanding sustainability practices through good corporate governance with a concern for all stakeholders. This approach has driven the companies to grow economically with balanced social and environmental development.
BPP adheres to Environmental, Social, and Governance (ESG) principles and expands business growth under the Greener & Smarter strategy. The Company adopts advanced technology to increase efficiency, be more sustainable and environmentally friendly in response to future energy trends and create continuous growth and sustainable value for all groups of its stakeholders.
Learn more about BPP's business at www.banpupower.com.