BPP Reveals 3Q2022 Results, Delivering Increasing Profit with a Green Light from Chinese Local Government to Develop Solar Rooftop Project in Zhengding
Net profit increased 288% from the same period last year, primarily from the Temple I power plant in the U.S. and HPC power plant in Laos.
Selected by the Zhengding local government to develop a solar rooftop project with a capacity of 58 MW, and a potential increase to 167 MW next year.
Listed in the SET's Thailand Sustainable Investment (THSI) for the fifth consecutive year, underlining the Company's ESG commitment.
Banpu Power Public Company Limited (BPP), a power generating company for a sustainable world with a balanced portfolio of thermal and renewable power businesses across the Asia-Pacific region, reported its operating results for the third quarter of 2022. The Company achieved a net profit of THB 2,315 million, an increase of 288% compared to the same period last year, with THB 1,916 million in earnings before interest, taxes, depreciation, and amortization (EBITDA), or a 259% increase from the same period last year. The Company recorded THB 5,919 million in net profit for a nine-month period. BPP's 3Q operating results are primarily due to contributions from the Temple I gas-fired power plant, which was acquired towards the end of 2021. Other contributing factors were BPP's capability to maintain power generation and distribution stability at all of its power plants amid the challenge from energy costs and the Company's well-diversified portfolio, resulting in favorable cash flows and strong profits. In addition, the Company was chosen by Zhengding's local government to develop a solar rooftop project in the county. BPP is, therefore, on track to achieve its Greener & Smarter strategy reaching the goal of 5,300 megawatts in power generation capacity by 2025.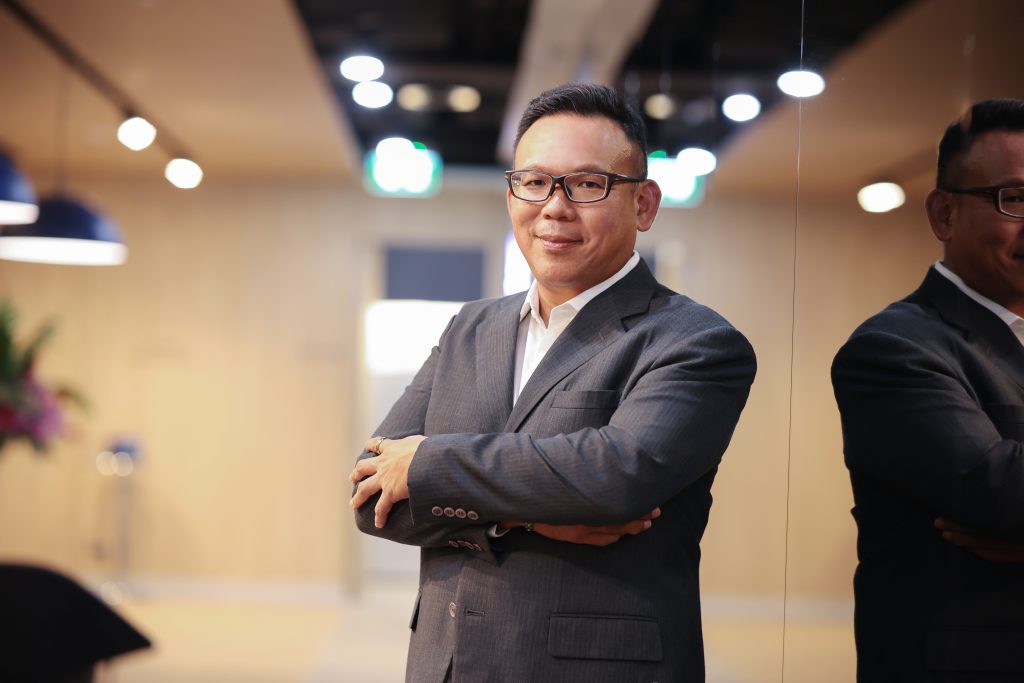 Mr. Kirana Limpaphayom, Chief Executive Officer of Banpu Power Public Company Limited, said, "The performance of the Temple I gas-fired power plant in the U.S. has been outstanding, thanks to an opportunity to make additional profits in the U.S. merchant market, especially during periods of peak load demand. Electricity prices in the merchant market move by market mechanisms, which create additional cash flows. We were able to efficiently cope with the challenges of rising energy prices from the combined heat and power (CHP) plants in China. BPP's centralized energy purchasing policy helps to reduce costs and promote energy security. In addition, the Company gained benefits from the Chinese government's measures to alleviate energy costs and to support power producers."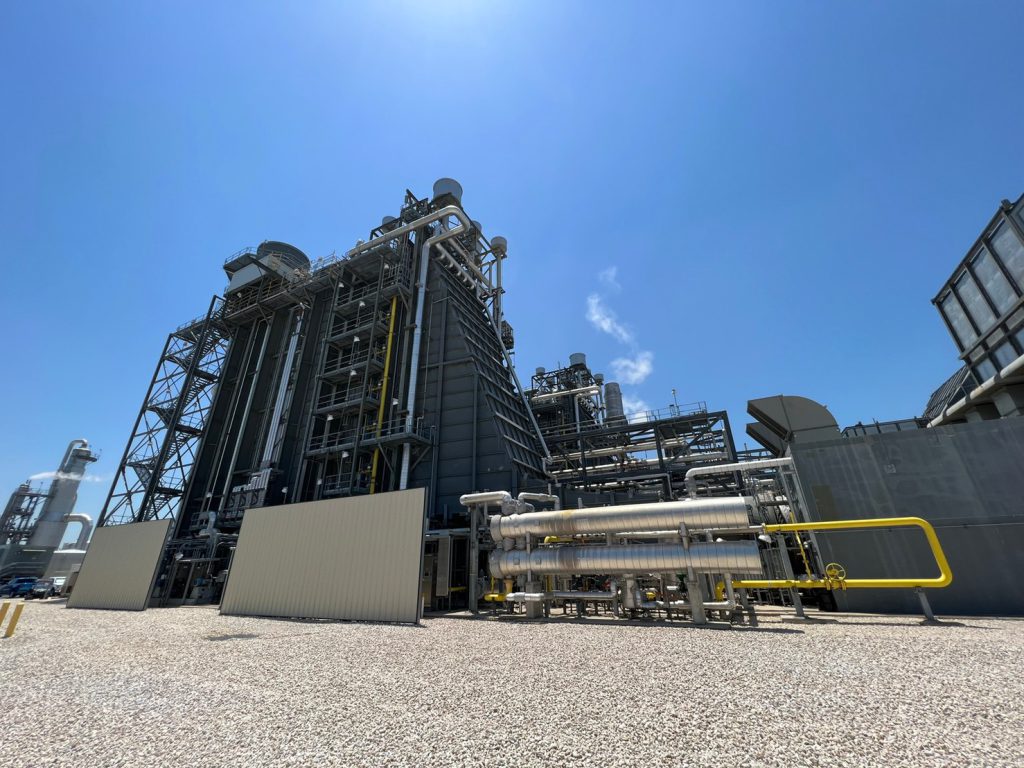 The contributions to BPP's operating results in 3Q/2022 were mainly from the Temple I power plant in the U.S., where Texas entered the summer period, which normally sees the year's peak load for electricity demand. As demand rises, electricity prices increase as well. In addition, the HPC power plant in Lao PDR and the BLCP power plant in Thailand have been operating efficiently with an Equivalent Availability Factor (EAF) of 95% and 100%, respectively, enabling reliability in power generation and distribution. The three CHP power plants in China also gained from higher selling prices for steam, while the SLG power plant (SLG) entered into a long-term contract for coal purchases, reducing coal costs and thereby significantly boosting the plant's performance.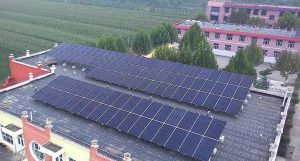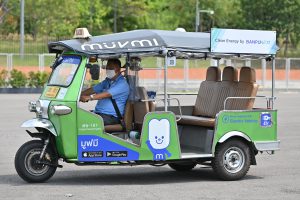 In regard to the energy technology business, the Zhengding CHP power plant in China was selected to develop a solar rooftop project, supported by Zhengding County policy. Its current capacity of 58 megawatts can potentially increase to 167 megawatts by 2023, marking another successful step in BPP's renewable energy portfolio. The Company has also boosted its clean energy solutions via Banpu NEXT, which recently entered into an agreement to invest a 25% stake in Altotech Global, a developer of automatic IoT platforms to support energy management and optimization in office buildings and hotels. The e-Mobility business has continued growing under Muvmi, a service provider of e-tuk tuks. Muvmi has expanded its service coverage to 12 key areas with 251 electric tuk tuks and another 115 awaiting registration. For the EV charging station business, Evolt has expanded its service to provide 94 EV charging stations at Central Pattana Group's 25 department stores.
"BPP is adhering to environmental, social, and governance (ESG) principles. In 2022, the Company was included in the Stock Exchange of Thailand (SET)'s Thailand Sustainability Investment (THSI) list for the fifth consecutive year. In addition, our CAC (Thai Private Sector Collective Action Against Corruption) membership was renewed, reinforcing excellence in sustainability and transparency in business operations throughout the supply chain," concluded Mr. Kirana.
Learn more about BPP's business at www.banpupower.com.
BPP's power plants and projects as of 30 September 2022
| | | | |
| --- | --- | --- | --- |
| | Power plants and projects | Operating power plants | Under development projects |
| Number (plants/projects) | 42 | 40 | 2 |
| Generation capacity (MW) on equity basis | 3,330 | 3,153 | 117 |
# # #
About BPP
Banpu Power Public Company Limited is a leader in power generation and distribution in the Asia-Pacific, including Thailand, Lao PDR, China, Japan, Vietnam, Indonesia, Australia and the U.S., with a position of "We ARE (Affordable, Reliable, and Eco-friendly) Power for the Sustainable World". For more than two decades, BPP has been committed to operational excellence to achieve efficient power generation while deploying high-efficiency, low-emissions (HELE) technologies that are safe and environmentally sound in accordance with its Greener & Smarter strategy. The Company is continuously moving forward to reach a total equity-based power generation capacity of 5,300 MW within 2025. As of 30 September 2022, Banpu Power's assets totaled THB 84,101 million, an increase of THB 9,234 million compared to total assets as of 31 December 2021.