BPP Reveals 2021 Operating Results Showing Continuous Growth, Emphasizing Quality Megawatts Growth and Investment Expansion in Strategic Countries
2021 revenue was THB 6,784 million, an increase of 23%. Efficient operation of all power plants generated consistent returns.
Aiming to expand current generation capacity of 3,242 MWe to the target of 5,300 MWe by 2025 under the Greener & Smarter strategy and synergistic integration in Banpu Ecosystem
Continuing business expansion in potential countries; renewable power plants, energy trading in merchant market, and energy technology in Vietnam
Banpu Power Public Company Limited (BPP), a power generating company for a sustainable world with a balanced portfolio of thermal power and renewable power businesses across the Asia-Pacific region, reported its operating results for the year 2021, achieving THB 6,784 million in revenue, a 23% increase compared to the previous year, with THB 3,487 million in Earnings Before Interest, Taxes, Depreciation and Amortization (EBITDA) and net profit of THB 3,127 million. Last year, BPP achieved efficient business operation, continuous growth and stable reliability in power generation and distribution at all its power plants. HPC power plant in Lao PDR and BLCP power plant in Thailand had Equivalent Availability Factor (EAF) of 85% and 91%, respectively. Meanwhile, the Company's three combined heat and power (CHP) plants in China generated revenue from increased steam sales to efficiently support the needs of industrial and residential customers. BPP also realized profits from its Nakoso IGCC power plant in Japan and Temple I gas-fired power plant in the U.S. The Company is striving to create sustainable growth in quality megawatts to achieve its goal of 5,300 MWe by 2025.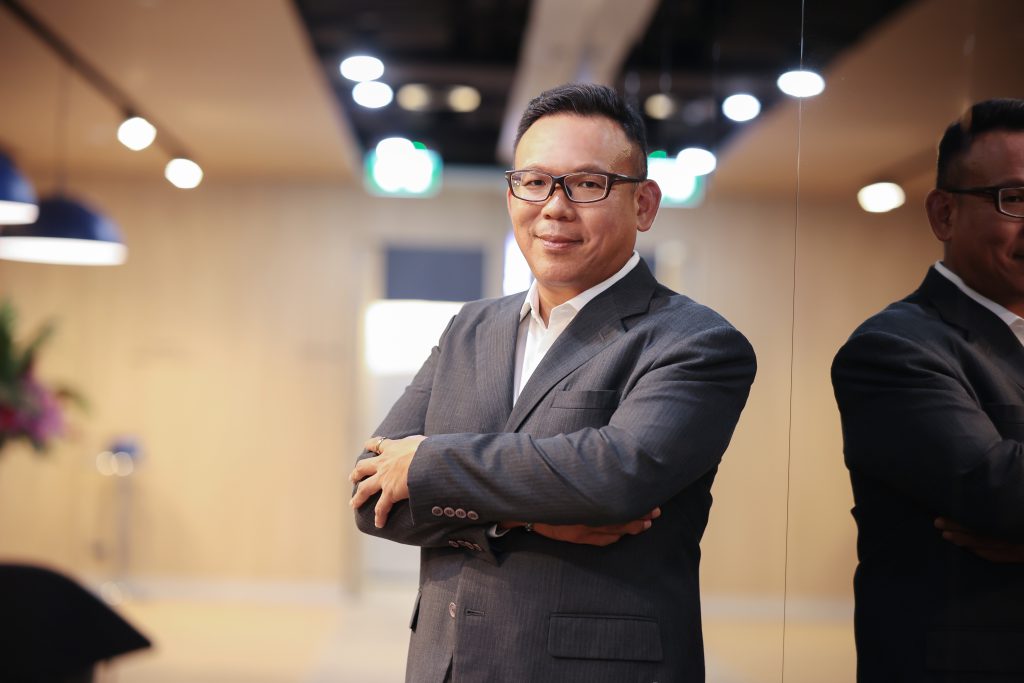 Achieving growth in quality megawatts from 2021 to date, BPP has expanded its power generation capacity and achieved Commercial Operation Date (COD) of power plant projects in its portfolio in the equity capacity of 580 MW. This is comprised of a total capacity of 457 MW generated from high efficiency, low emissions (HELE) power plants including Temple I gas-fired power plant in the U.S. and Nakoso IGCC power plant in Japan. Capacity from renewable power plants in three countries increased by 123 MW due to the acquisition of two solar power plants in Australia, investment in three solar power plants and solar rooftop business in Vietnam, and the achievement of COD of three solar power plants in Japan. The Company is also planning to achieve COD of Vinh Chau wind power plant project – phase 1 in Vietnam in 1Q/2022. Currently, BPP has a total power generation capacity of 3,242 MWe.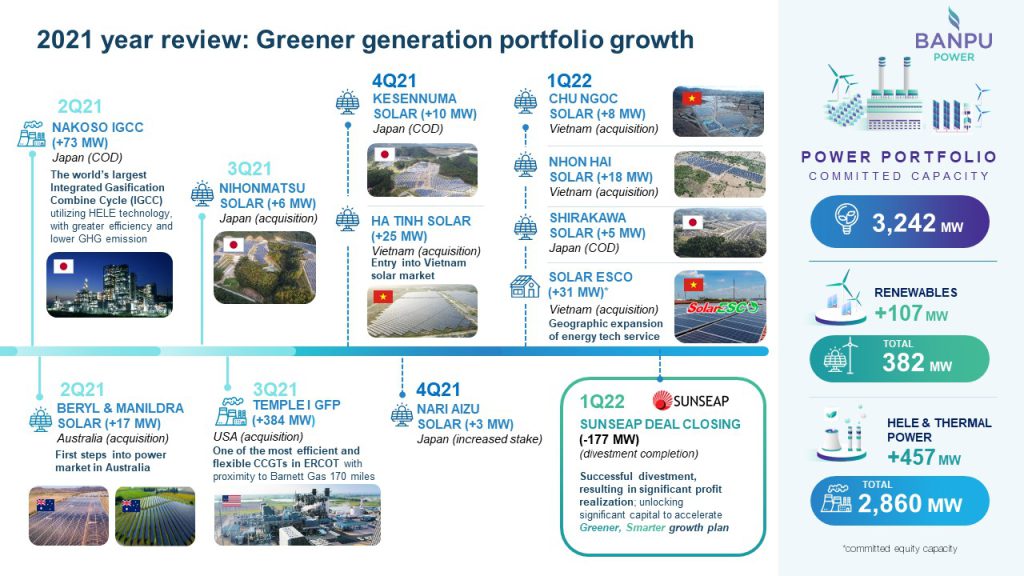 Mr. Kirana Limpaphayom, Chief Executive Officer of Banpu Power Public Company Limited, said, "BPP is accelerating continuous growth to achieve a targeted capacity of 5,300 MWe in the next four years by emphasizing key approaches including expanding capacity of quality megawatts that generate sustainable returns while promoting more environmental friendliness in line with our Greener & Smarter strategy.  We're aiming to generate growth in renewable power and energy technology businesses through investments in Banpu NEXT and investing in high-growth strategic country such as Vietnam, where BPP has invested in solar and wind power plants. The Company also recently invested in a solar rooftop business, signing a 49.04% Share Subscription Agreement (SSA) for Solar Esco Joint Stock Company, Vietnam's leading renewable energy company that provides a fully integrated solar rooftop platform. We are emphasizing the expansion of our power generation capacity through synergy within Banpu group and creating sustainability in our thermal power plant business using technology to deliver efficient power generation that contributes to environmental friendliness. BPP is also looking for new investment opportunities in HELE power plants in potential countries, as well as business expansion in the U.S. through the Banpu's ecosystem, and seeking investment opportunities throughout the energy value chain with a focus on renewable power plants and energy trading in the merchant market. In addition, we are studying the integration of supply chains by bringing shale gas from Banpu's Barnett shale to the Temple I power plant for the benefits of cost control and increased operating profit."
The BPP Board of Directors has approved paying a dividend for the operating results from 1 January to 31 December 2021 at the rate of THB 0.65 per share. The remaining dividend of THB 0.35 per share is scheduled to pay on 27 April 2022. The Company will determine shareholders' names for the right to receive dividends (Record Date) on 11 April 2022.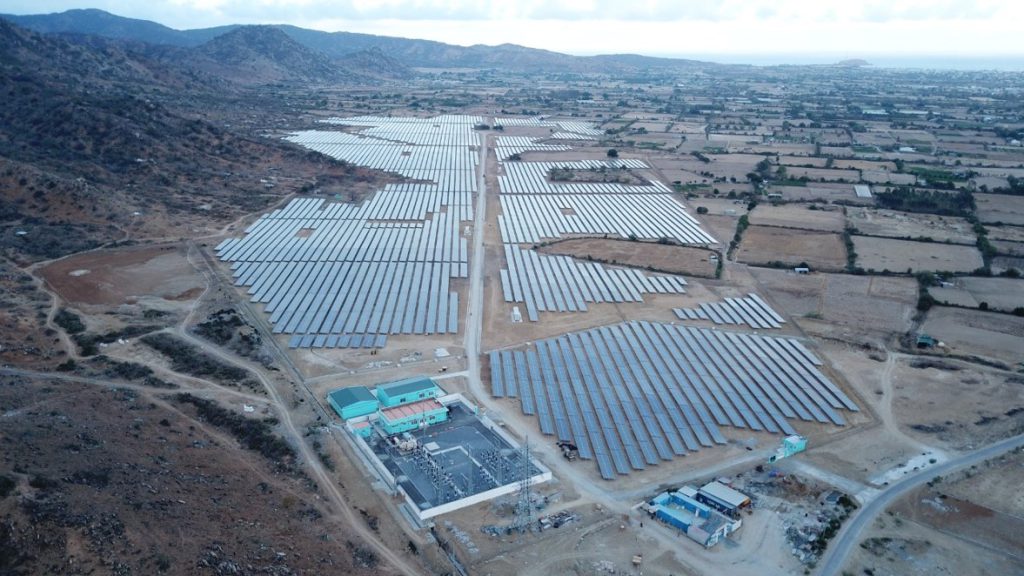 BPP is committed to conducting its business according to the principles of sustainability including environmental, social, and governance (ESG) to deliver electricity that is sustainable and high quality.  This is shown in the awards and recognitions the Company has received, such as the Rising Star Sustainability Awards from the Stock Exchange of Thailand (SET) and, most recently, an assessment of its sustainability performance by S&P Global with a "very high" rating and being included in the Sustainability Yearbook 2022. BPP is also listed on the SET100 and SETHD Indices. This reflects the Company's ability to generate sustainable returns for shareholders, investors, and stakeholders for the long term.
Learn more about Banpu Power's businesses at www.banpupower.com.
Information about BPP's power plants and projects, as of 16 March 2022
| | | | |
| --- | --- | --- | --- |
| | Power plants and projects | Operating power plants | Under development projects |
| Number (plants/projects) | 38 | 36 | 2 |
| Generation capacity (MW) on equity basis | 3,242 | 3,124 | 91 |
# # #
About Banpu Power
Banpu Power Public Company Limited is a leader in power generation and distributor in Asia-Pacific, including Thailand, Lao PDR, China, Japan, Vietnam, Australia and USA with a position of We ARE (Affordable, Reliable, and Eco-friendly) Power for a Sustainable World. For more than two decades, BPP has been committed to operational excellence to achieve efficient power generation while deploying high-efficiency, low-emissions (HELE) technologies that are safe and environmentally sound in accordance with its Greener & Smarter strategy. The Company is continuously moving forward to reach a total equity-based power generation capacity of 5,300 MWe within 2025. As of 31 December 2021, Banpu Power's assets totaled THB 74,867 million, an increase of THB 25,304 million compared to the total assets as of 31 December 2020.