Banpu Power Holds Groundbreaking Ceremony of Its Wind Power Plant Project Marking Vietnam Another Strategic Location to Create Sustainable Growth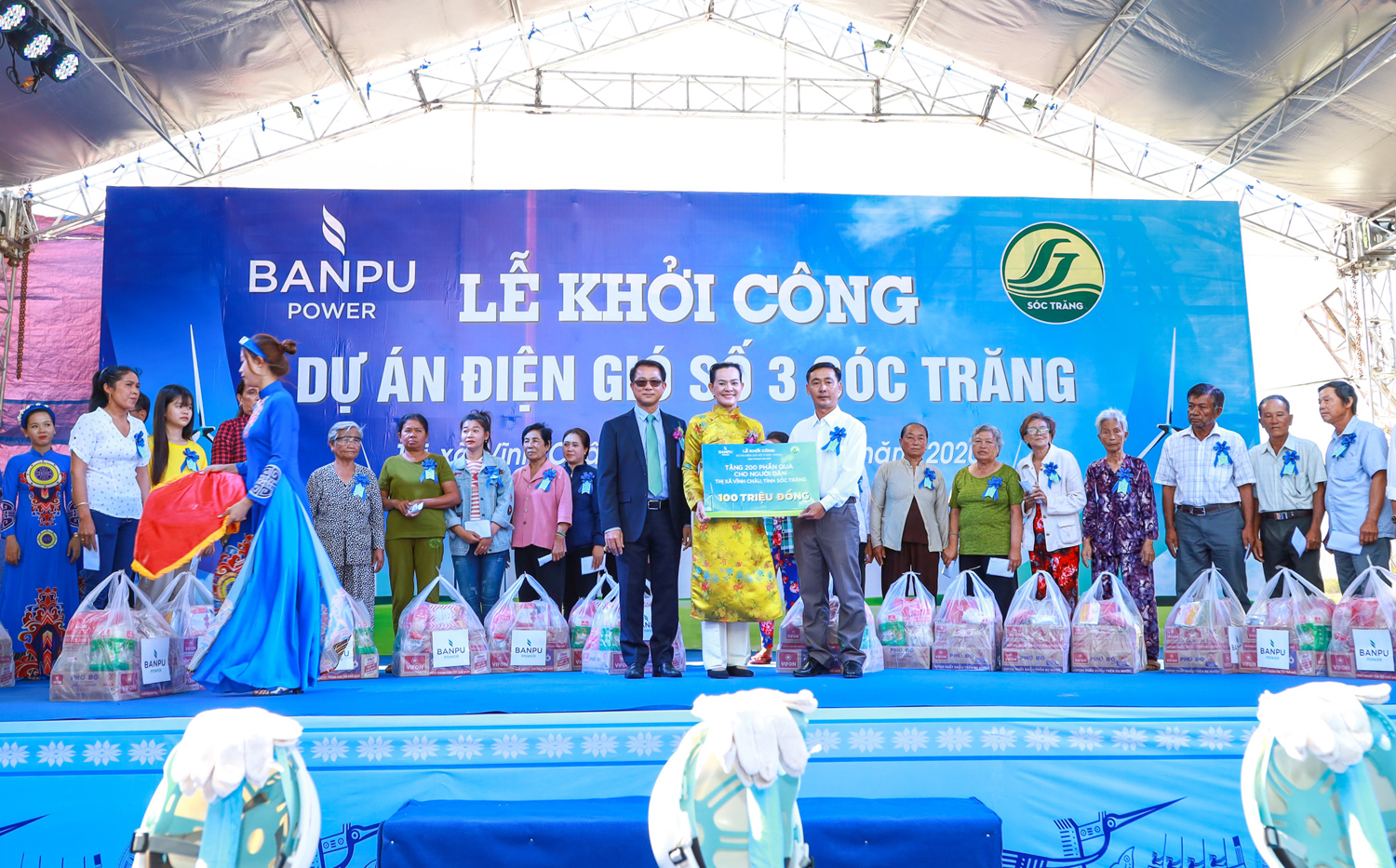 On 22 February 2020, Banpu Power Public Company Limited led by Assoc. Prof. Dr. Naris Chaiyasoot, Chairman of the Board of Directors, Ms. Somruedee Chaimongkol, Executive Director and Mr. Sutee Sukruan, Chief Executive Officer organized the groundbreaking ceremony for the Wind Power Plant Project Phase 1 with 30-MW capacity in Soc Trang, Vietnam. The ceremony was honored by the presence of Mr. Apirat Sugondhabhirom Na Badalung, Consul-General of Thailand to Ho Chi Minh City, Mr. Lam Van Man, Deputy Secretary of the Provincial Party Committee – Chairman of Soc Trang Provincial People's Council, Mr. Tran Van Chuyen, Chairman of Soc Trang People Committee together with over 300 local leaders, business partners and neighbors in the community. In this regard, Banpu Power presented 200 sets of necessities to the people in Vinh Chau which is the project location and also donated VND 60 million to maintain and restore the old temples.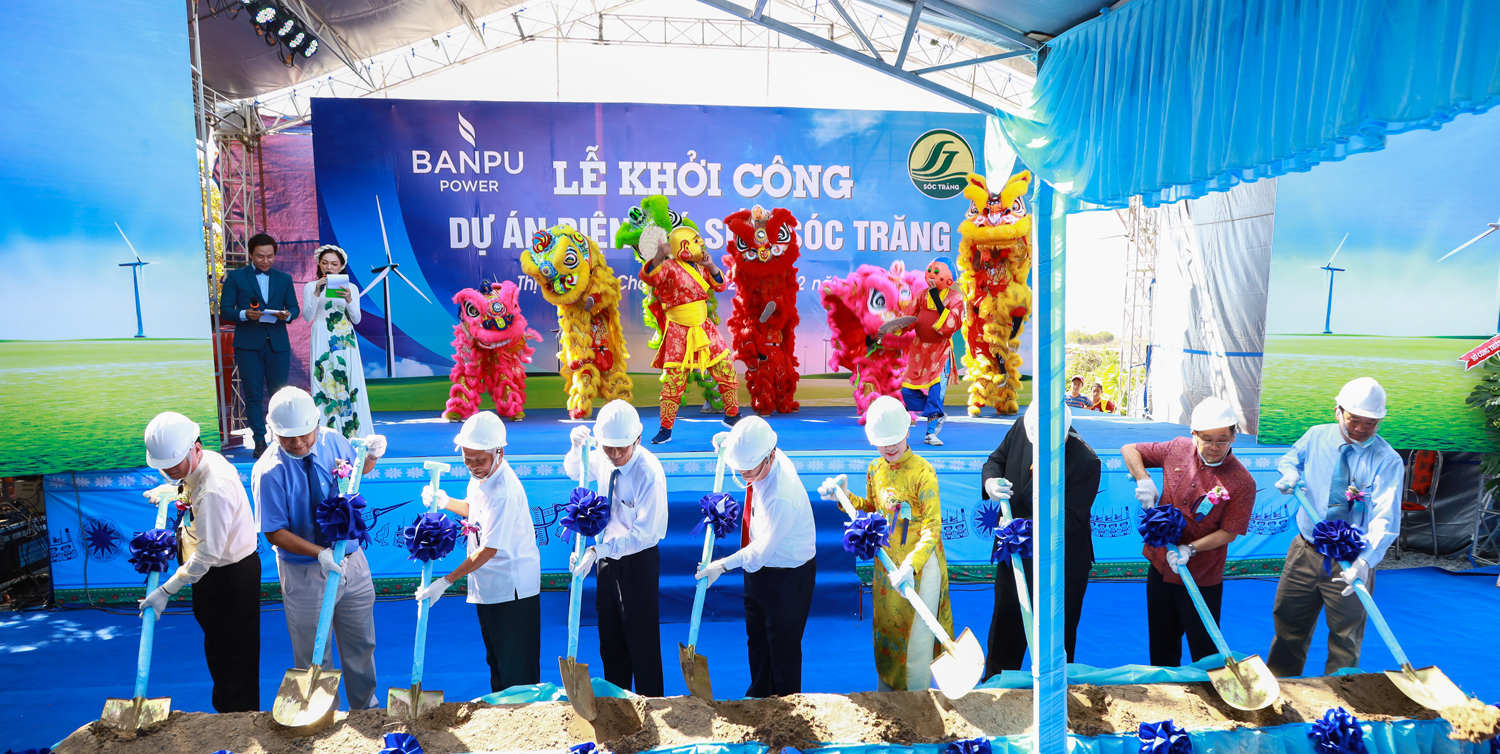 Banpu Power is confident that the Wind Power Plant Project Phase 1 will successfully achieve its Commercial Operation Date (COD) by the end of 2020. Additionally, the Company also adheres to a sustainable development (SD) policy for investment in Vietnam by developing a power generation business that deploys highly-advanced and environmentally friendly technologies while working closely with the government and communities in accordance with its SD policy.
# # #
About Banpu Power
Banpu Power Public Company Limited is a leader in power generation and distributor in Asia-Pacific, including in Thailand, Lao PDR, China, Japan, and Vietnam. For more than two decades, Banpu Power has been committed to operational excellence to achieve efficient power generation while deploying High-Efficiency, Low-Emissions (HELE) technologies which are safe and environmentally sound in accordance with its Greener & Smarter strategy. We are continuously moving forward to reach a total equity-based power generation capacity of 5,300 MW within 2025.